Solids Granny Square Quilt using Essex Linen
My love affair with Robert Kaufman Essex linen continues with this fun and modern Solids Granny Square Quilt.
I had a fat quarter bundle of Art Gallery solids sitting around so I turned them into a quilt.   I really loved the first granny square quilt I made so I decided to make another.   You can find a basic tutorial for this block here.  
These granny square blocks are easy to make and the perfect block to make a few at a time here and there.   I'm not one to have multiple projects going on at the same time but this one was one that I took a little longer on.   I made quilt blocks as I had time or felt like working on them.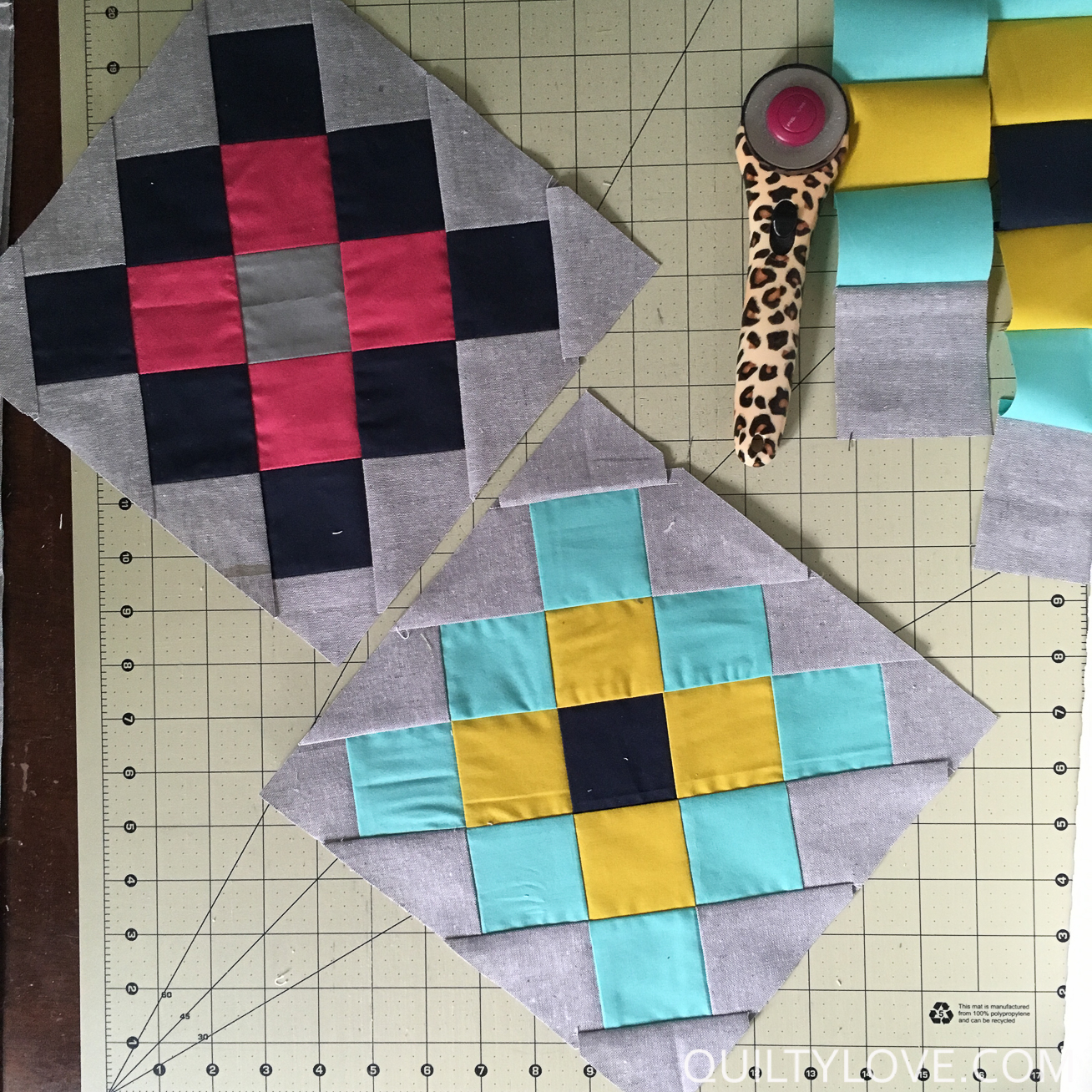 I quilted straight lines on this one using my walking foot.   I backed it with this Windham fabrics script wideback.   The black and white backing is the perfect contrast to the very colorful quilt top.
Every once in a while I quilt standing up using my kitchen island.   It's easier on my shoulders and keeps me from sitting all day 😉 

These photos were taken post wash so it's all crinkled up.   If you love crinkle then you will love Essex linen because it gets extra wrinkly.   I used warm and plush batting which caused the quilt to shrink up and wrinkle even more than normal.   (I've switched back to regular Warm and White batting).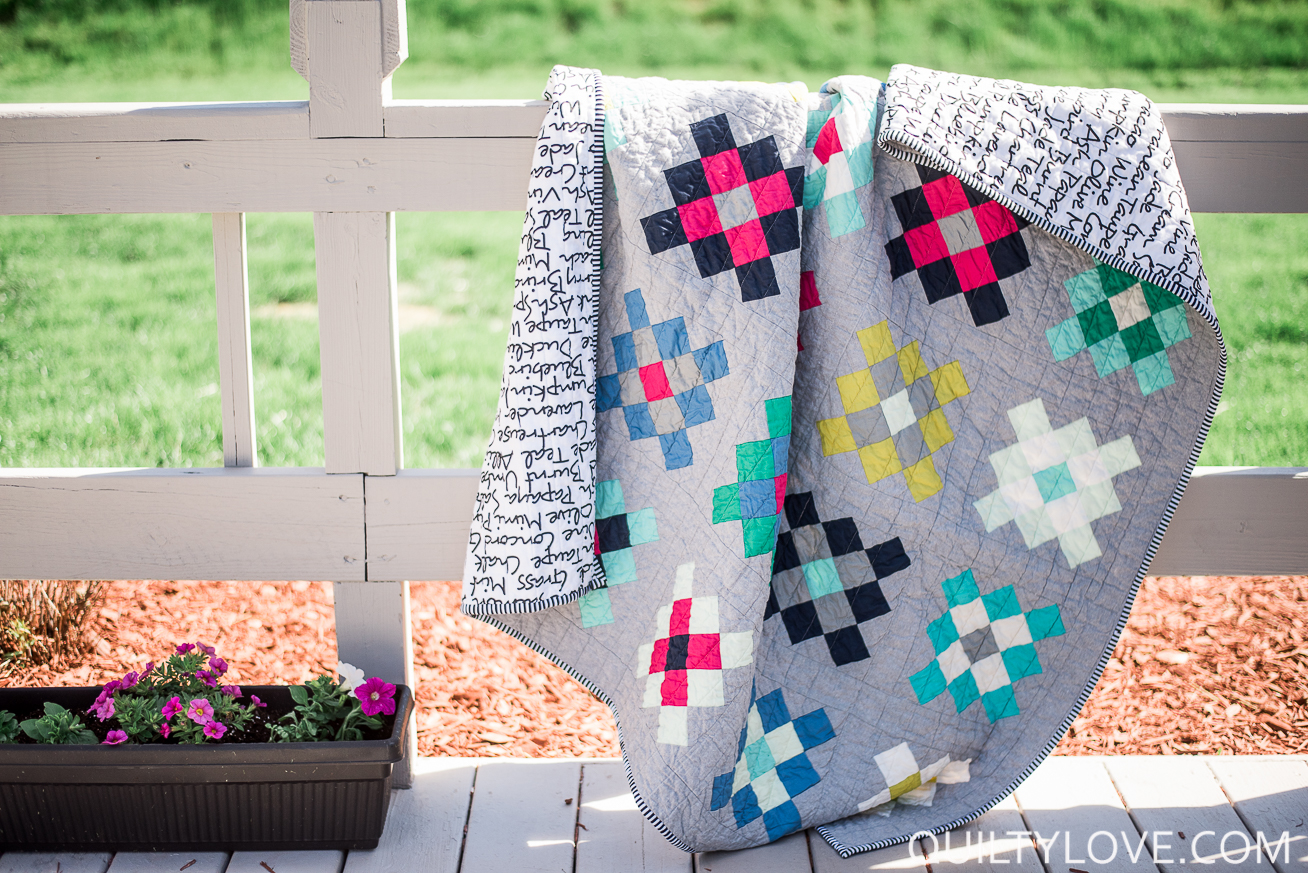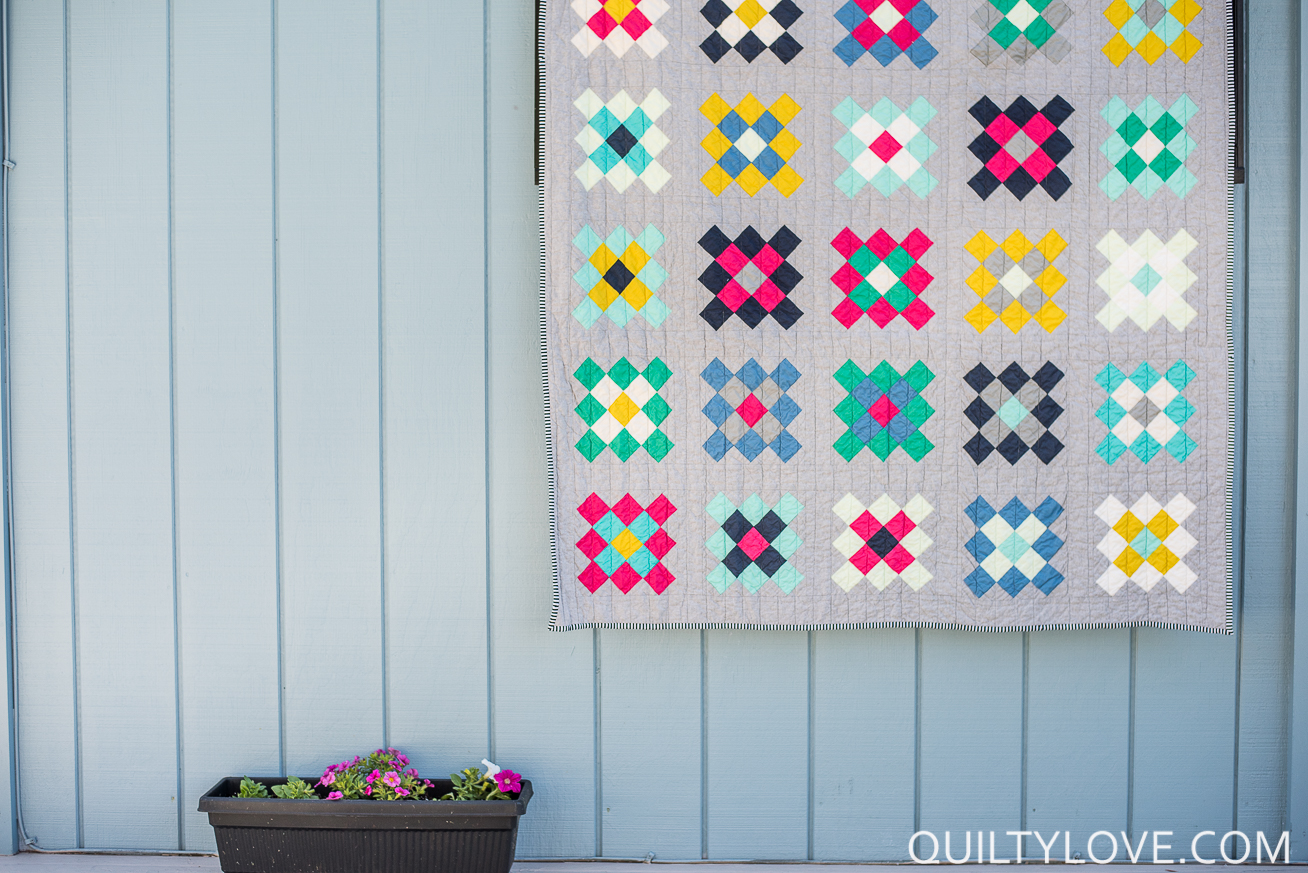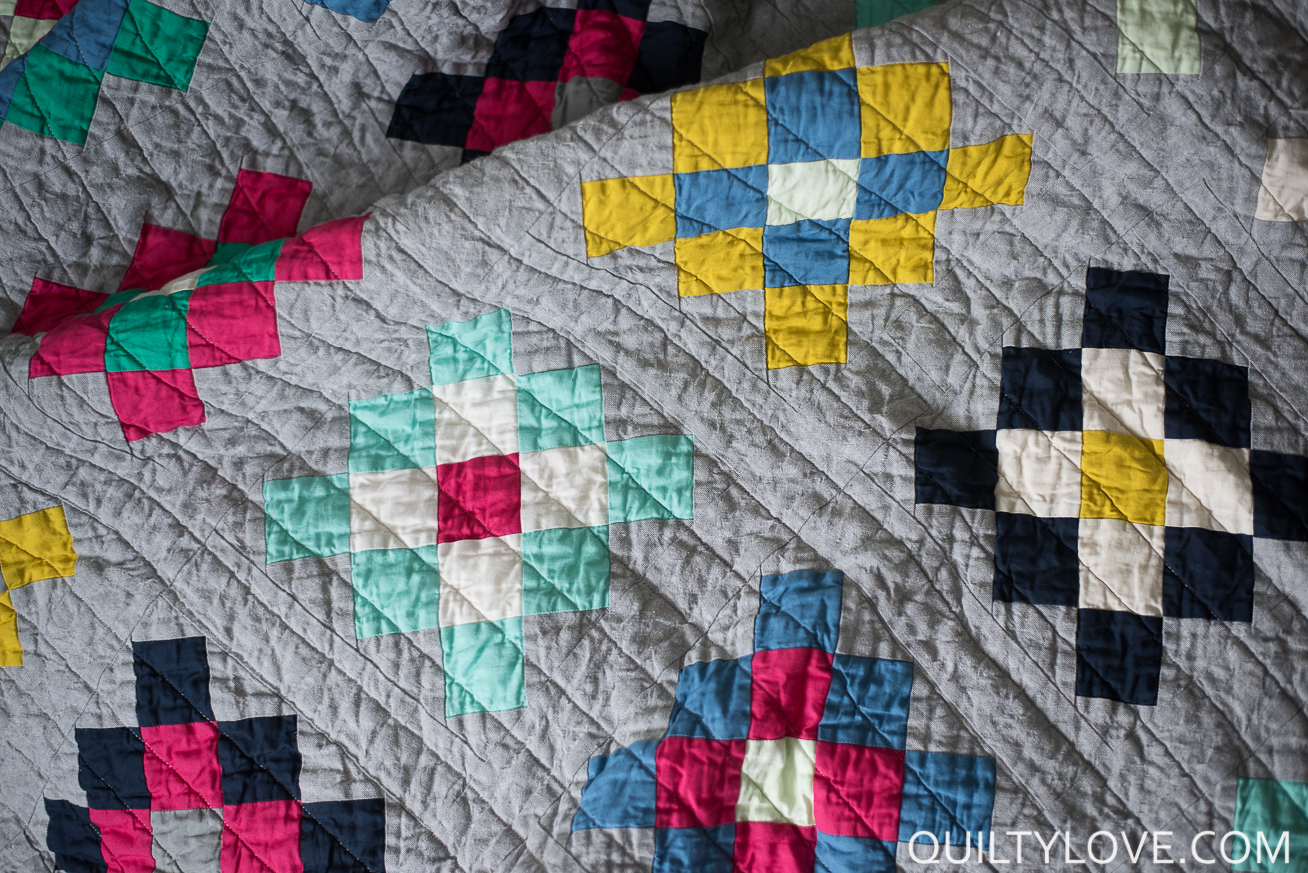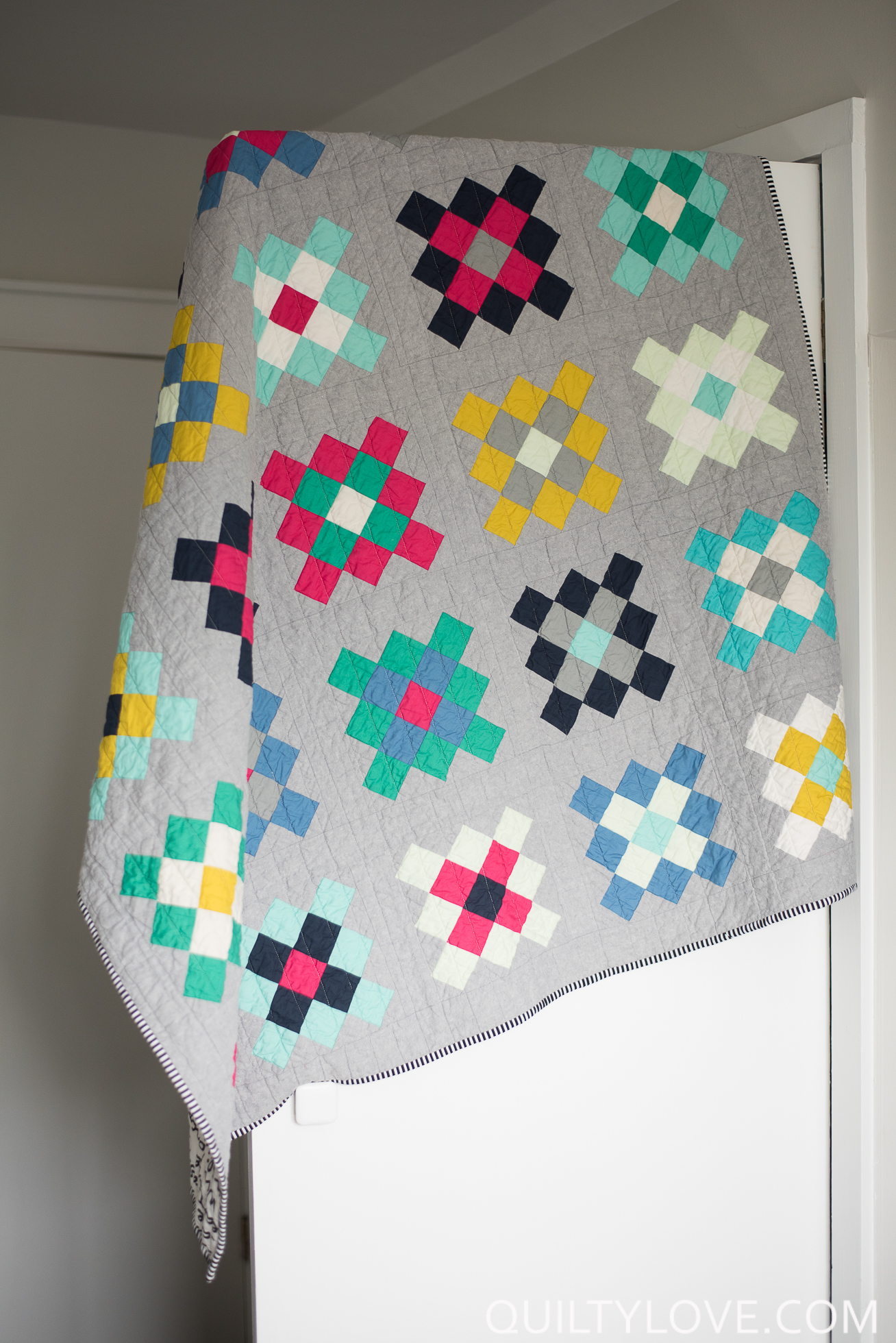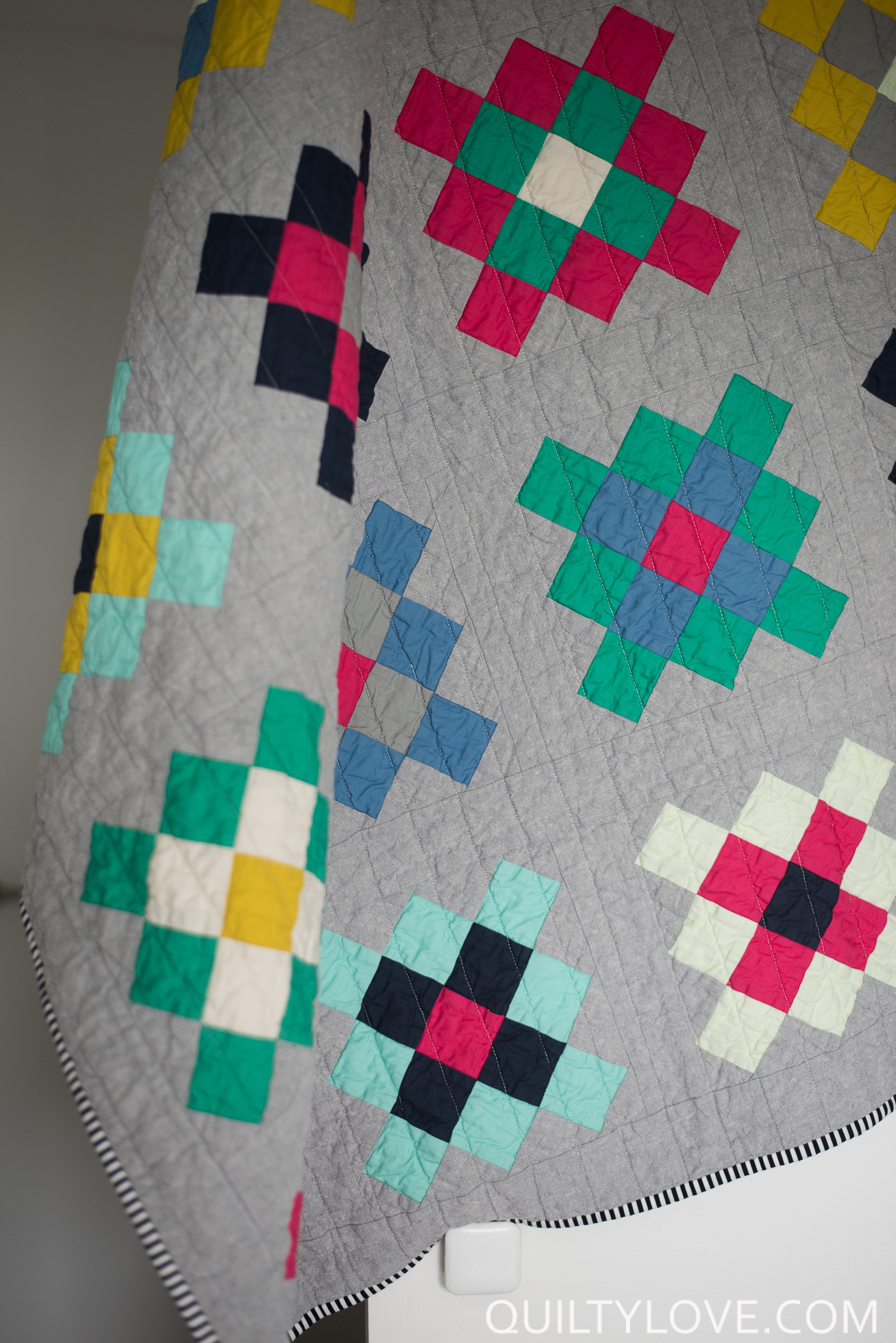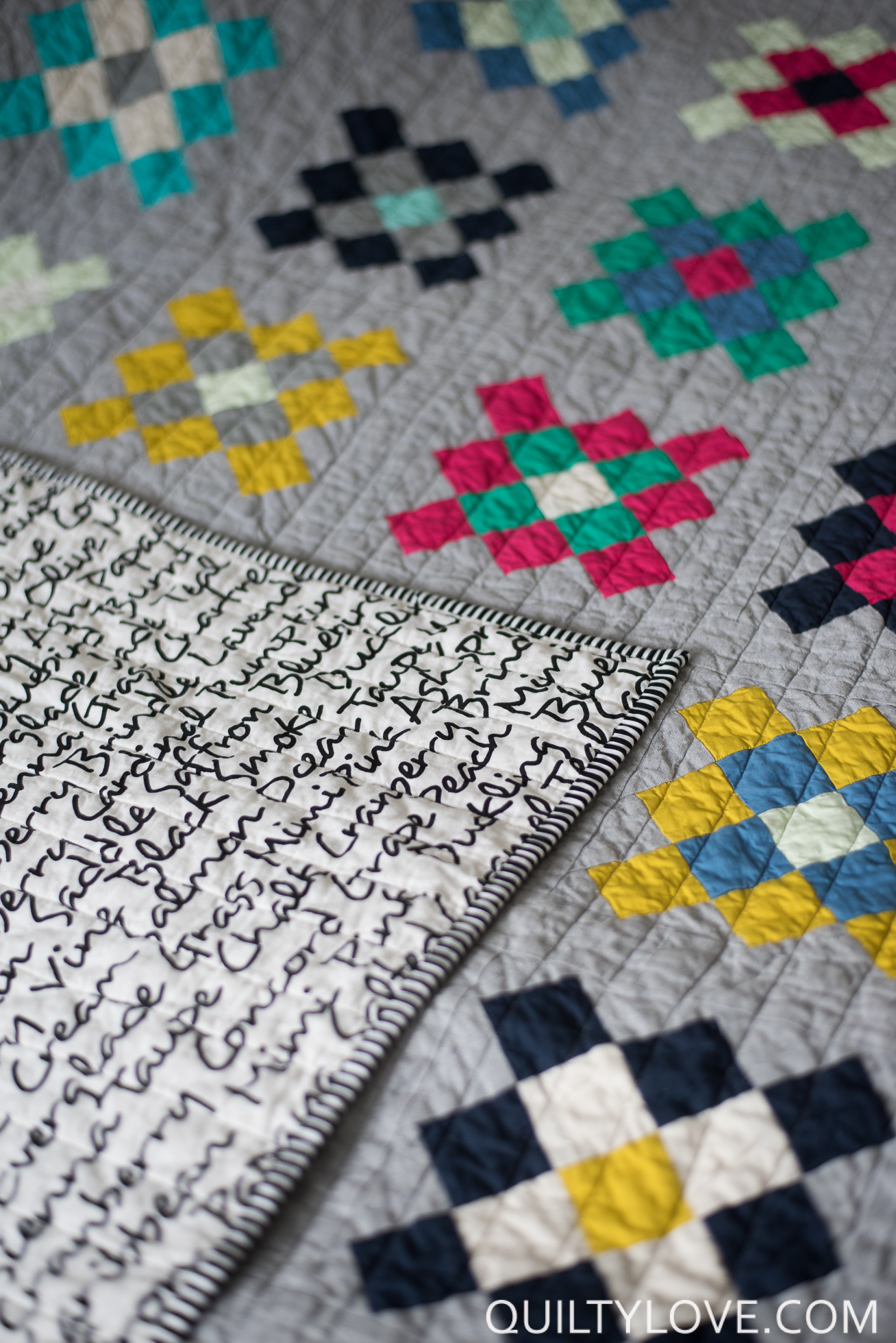 Fabric Used**:
Grey:   Essex Linen by Robert Kaufman
Solids:   Art Gallery Pure Elements Solids
Backing:  Wideback by Windam Fabrics
Binding:   Timeless treasures stripe
Batting:   Warm and Plush
Thread:   Aurifil 
**Affiliate links