Southwest Sunshine – A new modern quilt pattern
I'm excited to share all about the new Southwest Sunshine quilt pattern today!
Southwest Sunshine quilt pattern
Southwest Sunshine is a bright and happy fat quarter friendly quilt pattern. This pattern was designed specifically with the gorgeous new At Then Came June Kona Cotton bundles. My friend Meghan of At Then Came June is a color mixing genius so I'm so thrilled for her to have her very own Kona bundle! It sure was a fun and colorful one to sew up!
The bundles are shipping to stores now. I used all 20 of the colors in the bundle for this large throw size quilt
All the quilt sizes
The Southwest Sunshine quilt pattern includes instructions for all of the quilt sizes! I have have you covered from crib to king sizes.
It includes crib size, throw size, large throw size, twin size, queen size and king size.
Precut and yardage friendly
Southwest Sunshine is designed around fat quarters or 1/4 yards. The quilt pattern includes cutting instructions for fat quarters, 1/4 yards or even 1/2 yards.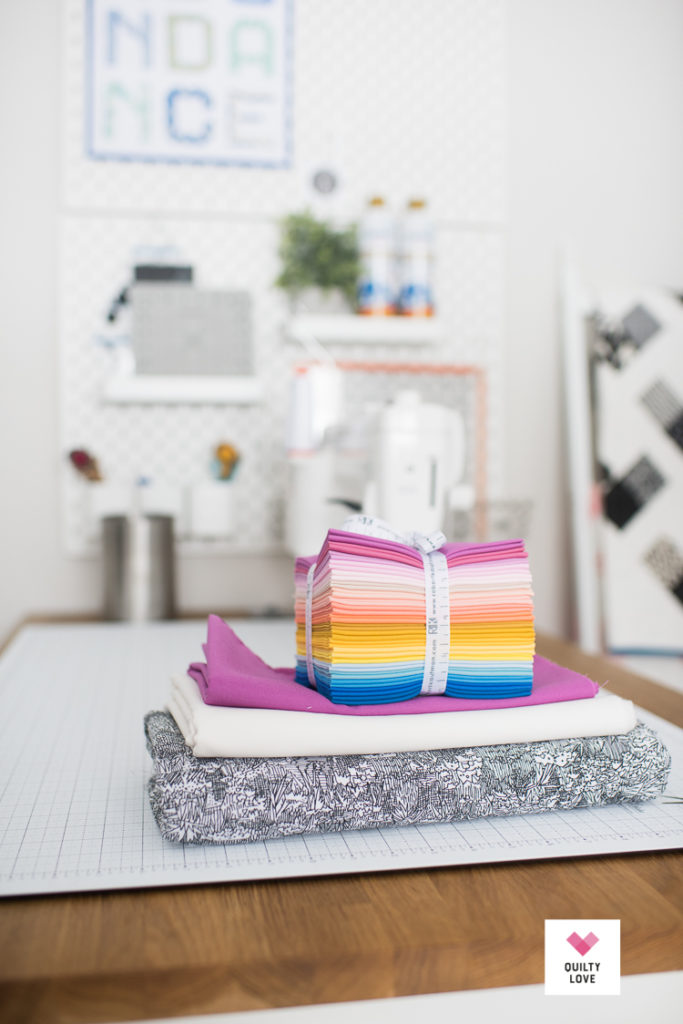 I can never resist taking photos during the mix and match stage. They look so pretty all cut and mixed like this. This quilt pattern is one of my favorite kinds to design… the mix and match!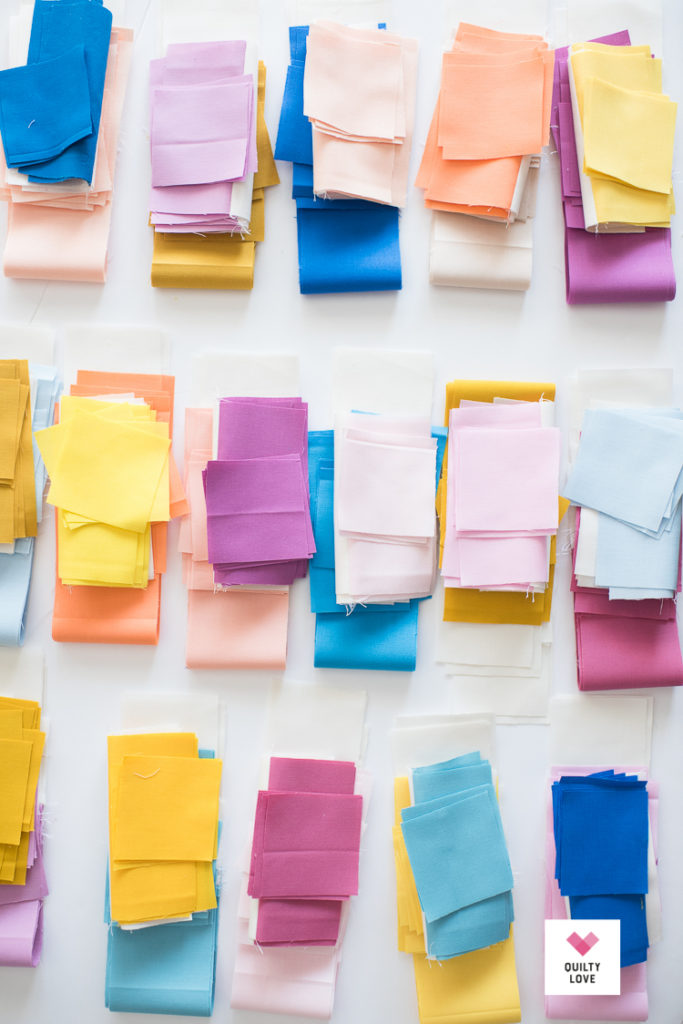 I made the large throw size from the quilt pattern. It's very generous in size! I really love large quilts so that's what I tend to make. The pattern does include a smaller throw size though.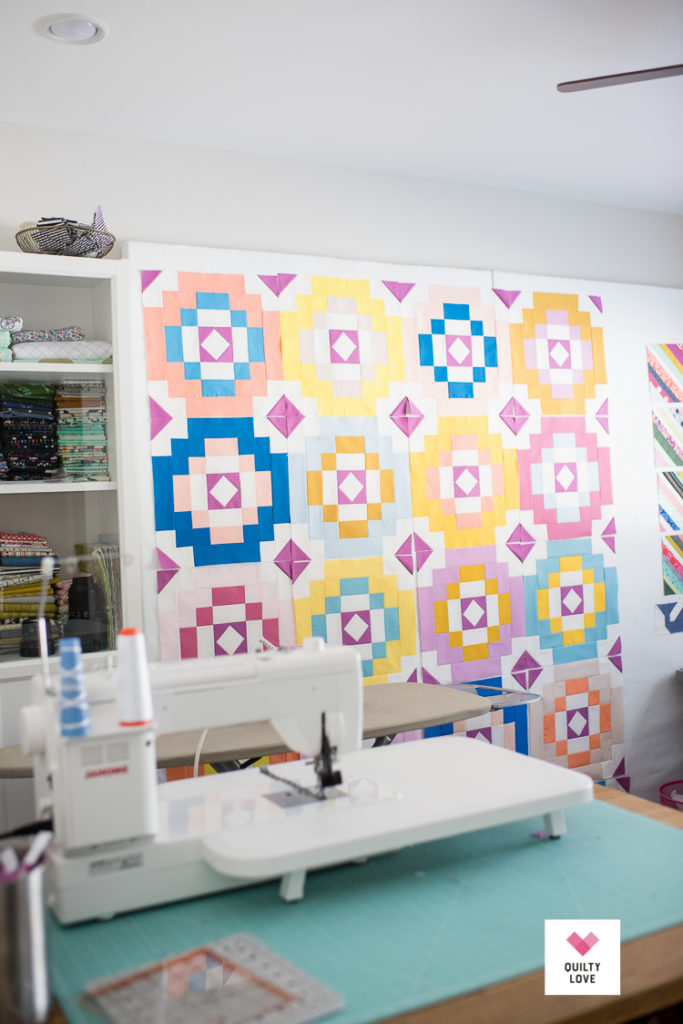 Southwest Sunshine uses an accent color for the diamonds through out. This accent color pulls the whole quilt together into one cohesive design. Choose an accent color from the fabrics of the blocks or another one all together.
I used the kona color Gumdrop as my accent and binding. It's one of my favorite kona colors right now. Who knew I would love a purple so much!?
This quilt was quilted by Knot and Thread Design.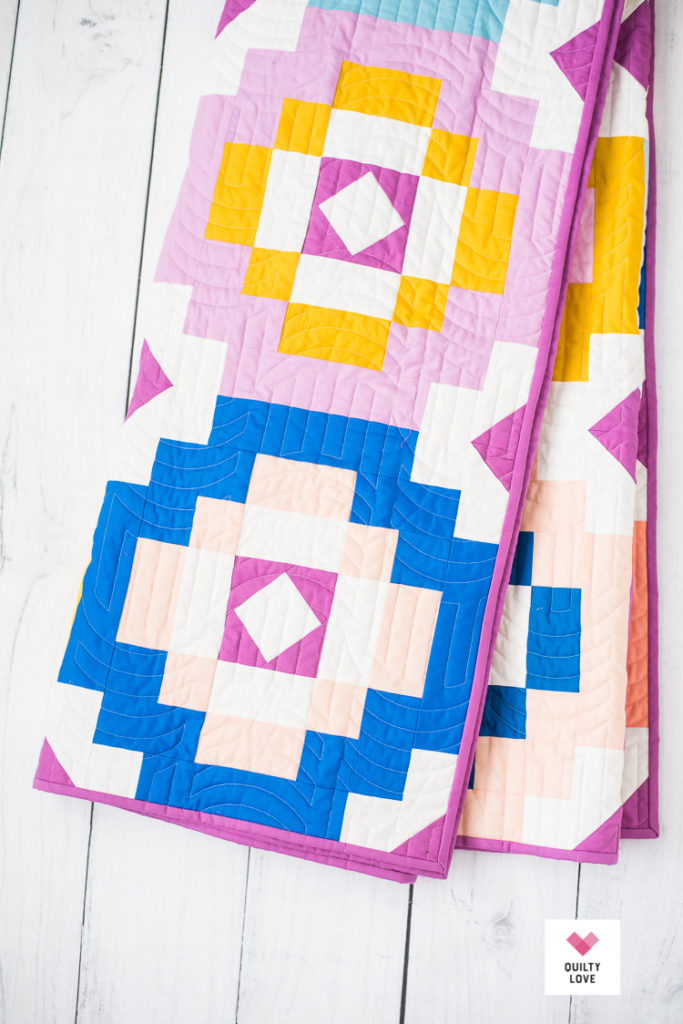 Southwest Sunshine is a big block based quilt pattern. It creates this pretty secondary plus pattern as it goes together. The quilt pattern includes pressing instructions to nest those seams and help them line up better. Even the diamonds are nested so they come out perfectly.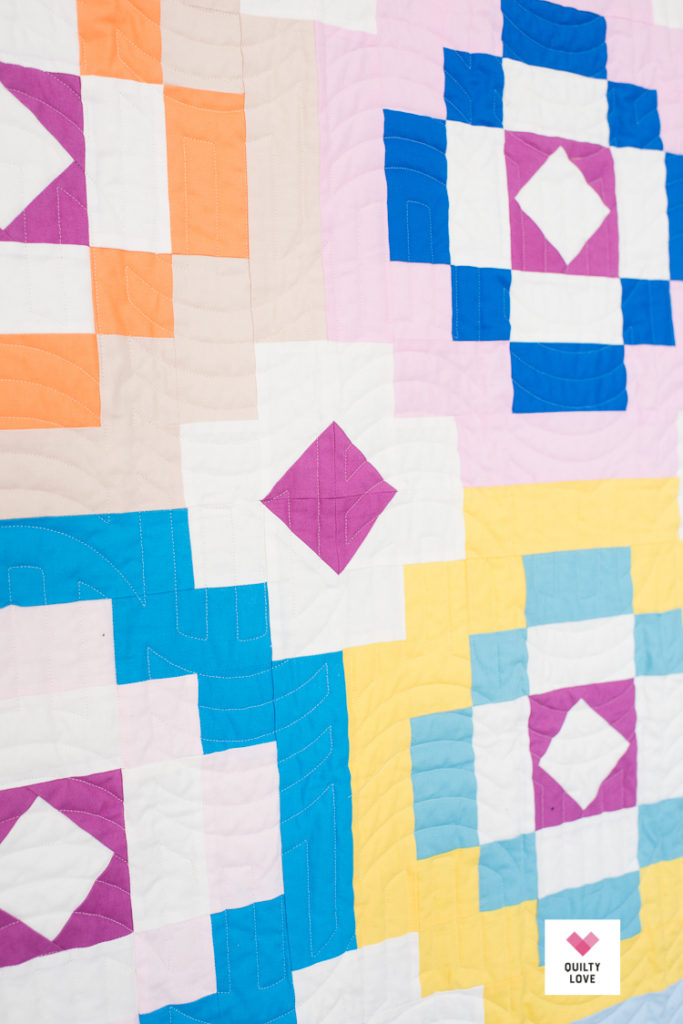 I also made the crib size version of this pattern up in prints from my stash. I'll share that in a separate blog post.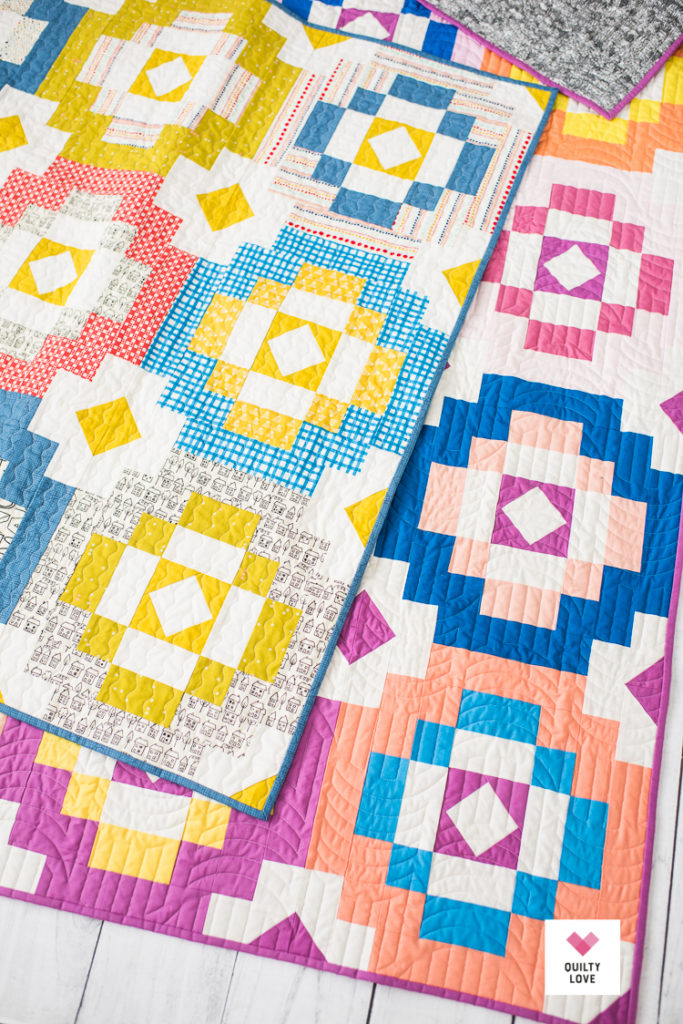 You can grab your copy of Southwest Sunshine in the pattern shop.
Materials Used:
Kona Cotton At Then Came June solids bundle
Background: Kona Snow
Accent and Binding: Kona Gumdrop
Backing: Carolyn Friedlander Wideback
Pieced on a Janome MC6700p