Ombre Gems Quilt _ The bonnie and camille one
Happy to share this scrappy Ombre Gems quilt with you all today! Since it's the end of the Ombre Gems Quilt Along I thought this would be the perfect way to close it out. I had good intentions of having my VandCo Ombre Ombre Gems quilt done and ready to share but.. nope. Life got busy and it has been sitting basted for over a week.
But this scrappy quilt has been done for a few weeks now and I'm excited to finally share it! When I was designing this pattern waaay back a year ago I made a test block using Bonnie and Camille scraps. I really liked it and it made me curious to see an entire scrappy quilt. So being the very visual person I am, I promptly made one so I could see it 😉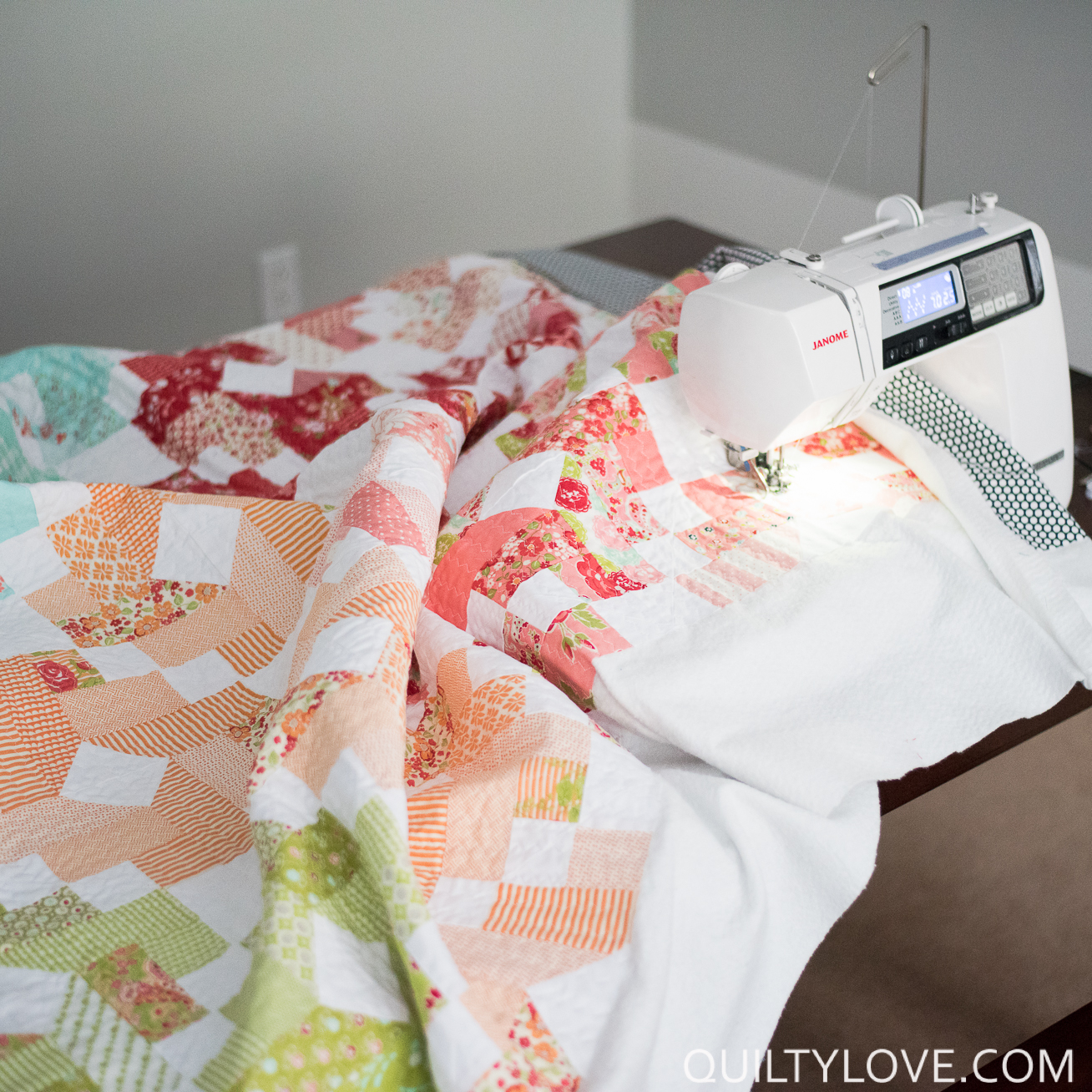 This was a great way to use up a lot of my Bonnie and Camille scraps and even break into some new fat quarters. I kept the color gradient going like the original version.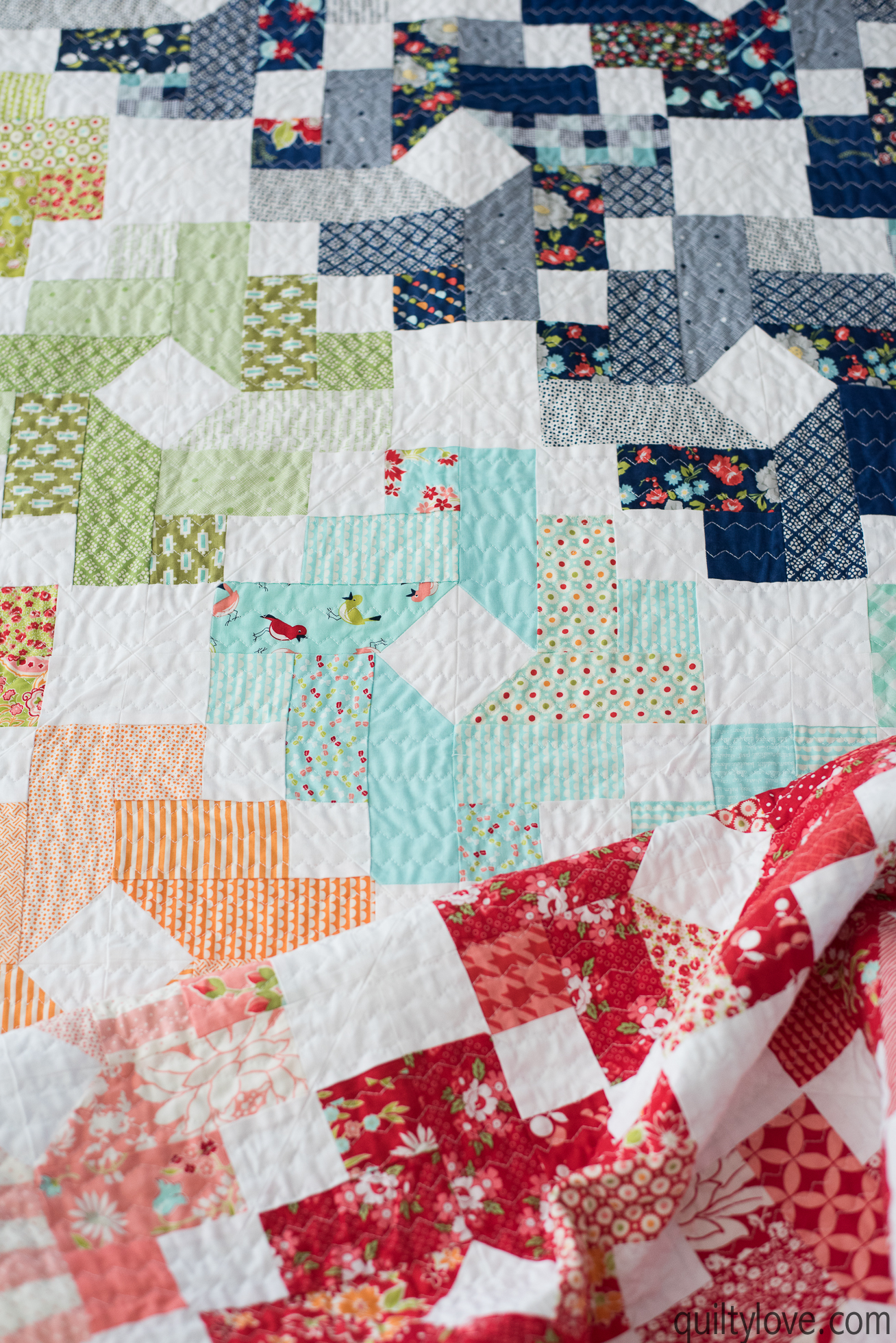 This quilt is pretty large at 62in x 78in and ends up being pretty heavy with all the seams but being the ambitious quilter that I am, I went ahead and tackled it on my small domestic machine.
I went with 3/4in spaced multi stitch zig zags. Find the zig zag walking foot quilting tutorial here. I was super happy with how flat and taut the fabric all stayed with this one! That doesn't always happen! Maybe it was the bottle of starch on it that helped 😉 I use this starch liberally. I'm a spray baster 100% of the time and this is the spray baste I use.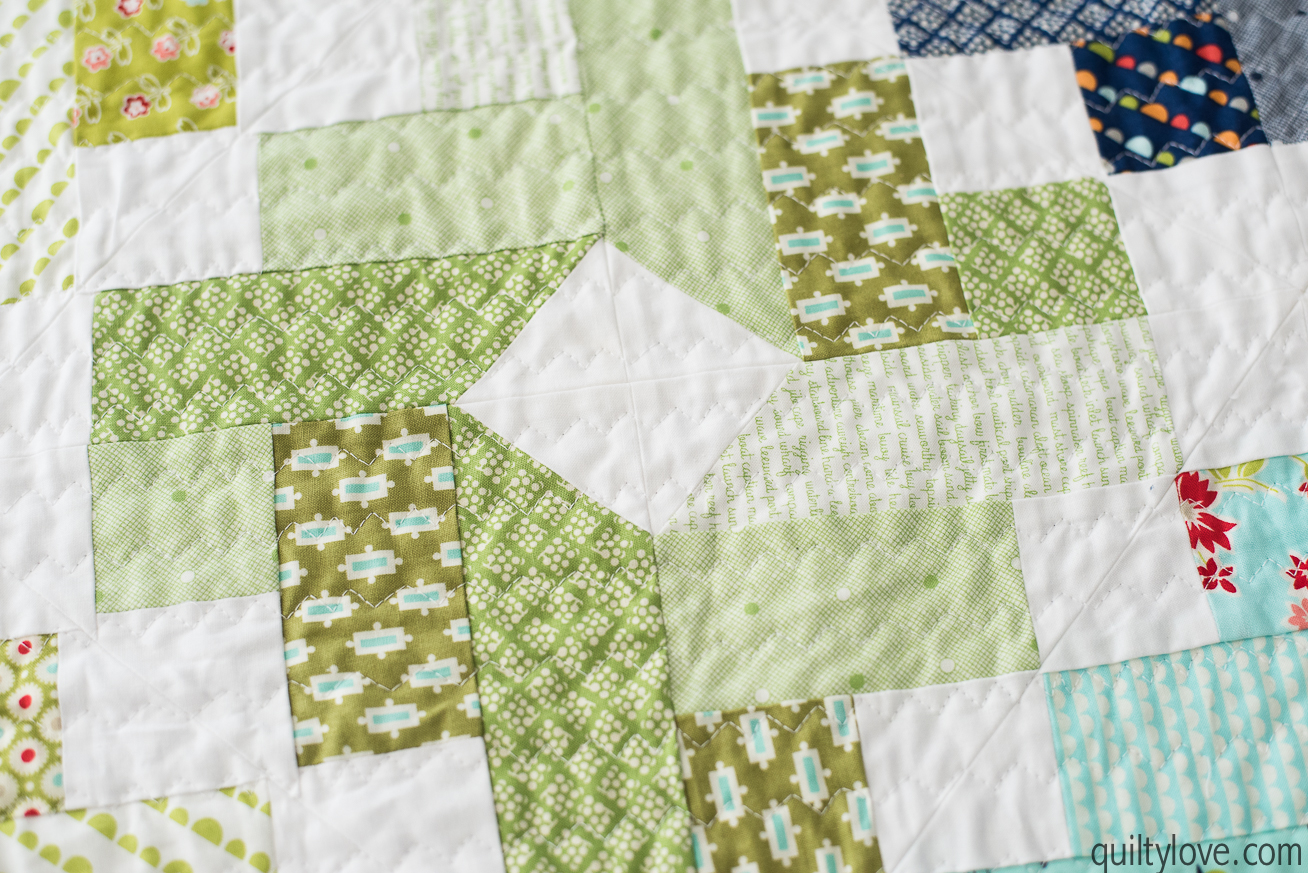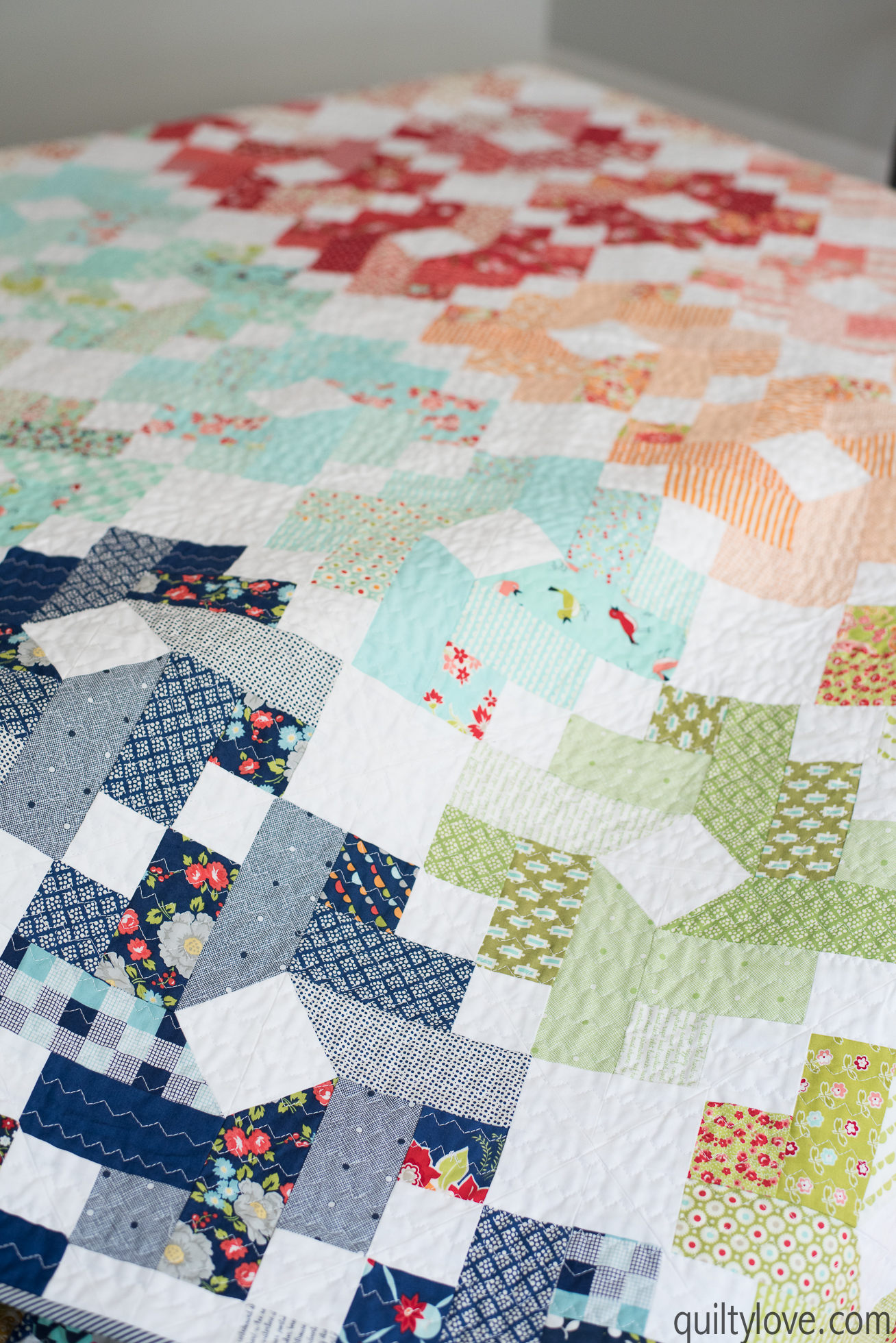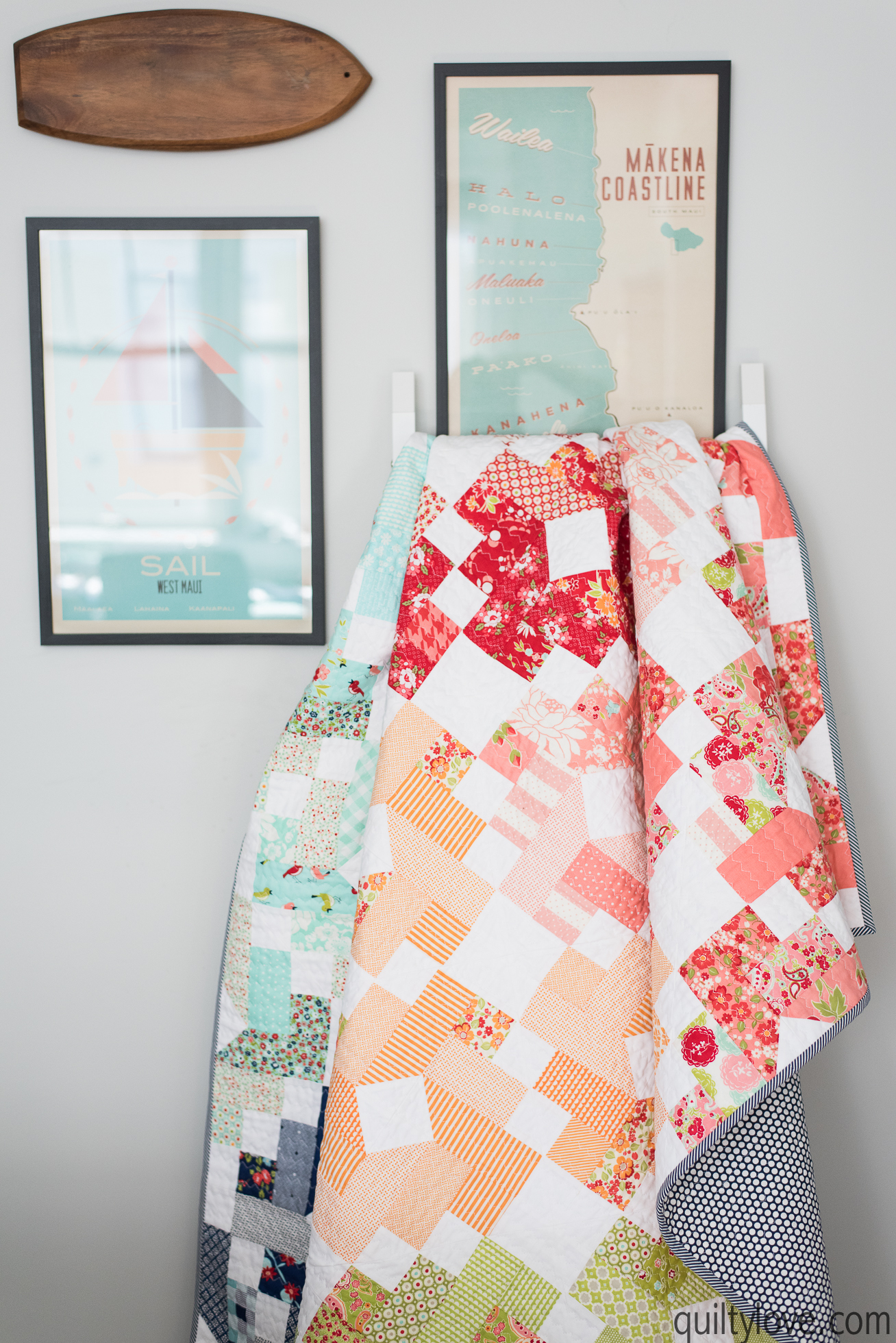 I went with a white and navy polka dot for the backing. These polka dots are from the new Bonnie and Camille basics line. It is finished with a bias navy striped binding.
So much pretty color in this one! Just look at all that scrappy goodness!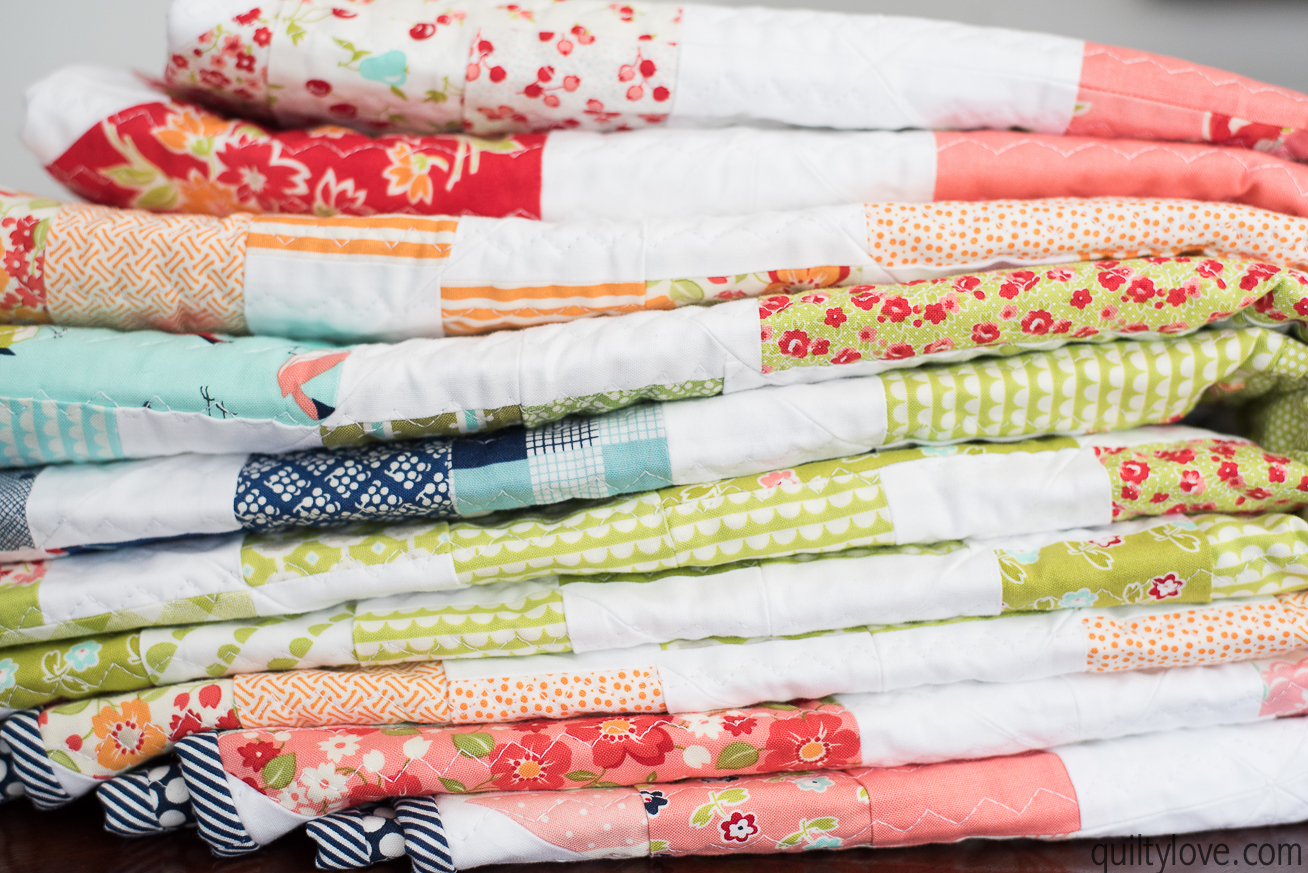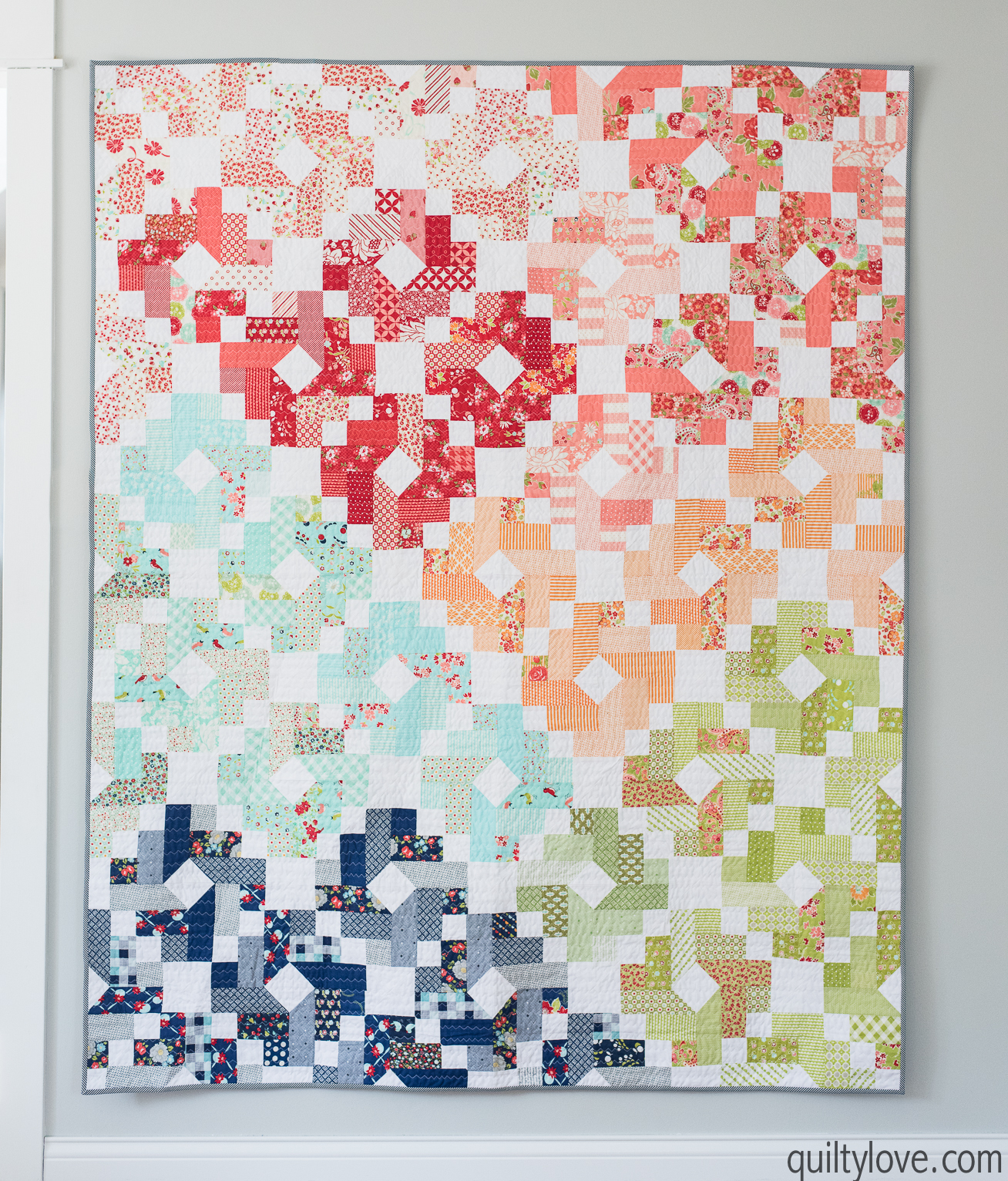 Here's a few tips if you want to tackle your own scrappy Ombre Gems Quilt:
Pull from your 2.5in wide scraps.
Use starch. Lots of starch. And then use more starch. I use this starch.
Let the imperfections go! There are plenty of them in this quilt. Quite a few lost corners but no one cares when it's all put together and looking pretty!
Be sure to baste it well since the top is a bit heavier with all the seams.
Materials Used:
Bonnie and Camille Fabrics
Backing: Bliss Dot in Navy
Batting: Warm and White
Starch
Spray Baste
Pieced and quilted on a Janome 4120 QDC. I use this walking foot.