Confetti Ombre Gems Quilt Pattern – A colorful rainbow quilt
Good morning! I can't believe this Confetti Ombre Gems quilt hasn't made it up on the blog yet! This is the quilt I finished during the last Ombre Gems quilt along.

Did you know we are starting up the next Ombre Gems Quilt Along in October!?
Ombre Gems is one of the most popular Quilty Love patterns and it's definitely the most colorful one! It uses the VandCo ombre fabrics. The quilt uses 20 different fat quarters or quarter yards and makes for the prettiest ombre quilt.
I used the regular ombre fabrics for the original Ombre Gems quilt so this time I went with the confetti ombre. The metallic dots in the fabrics add some sparkle to this rainbow quilt 🙂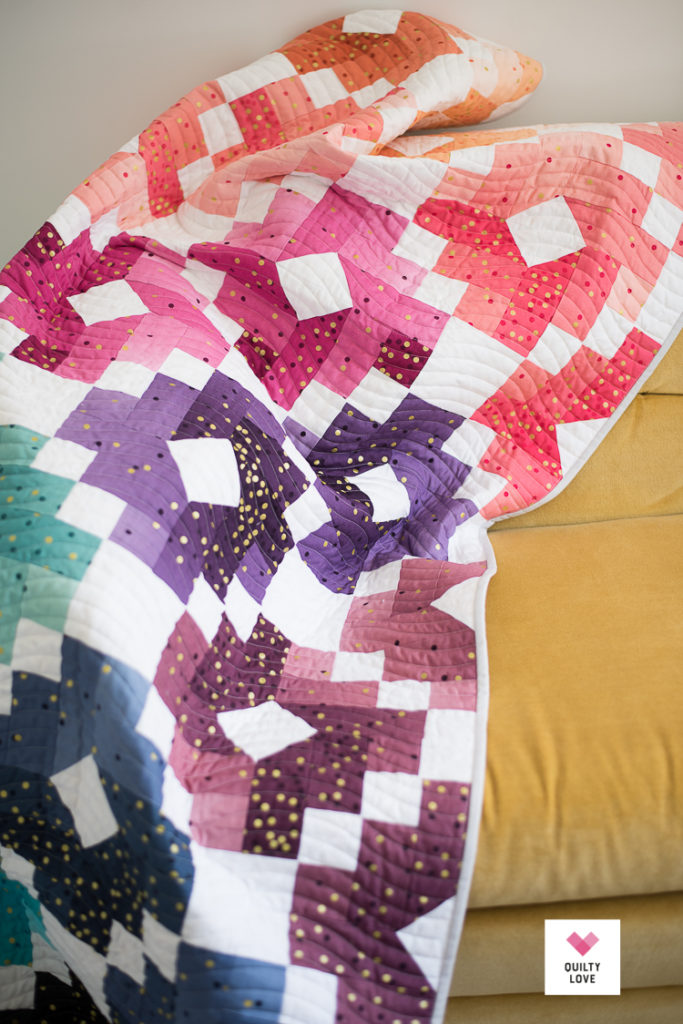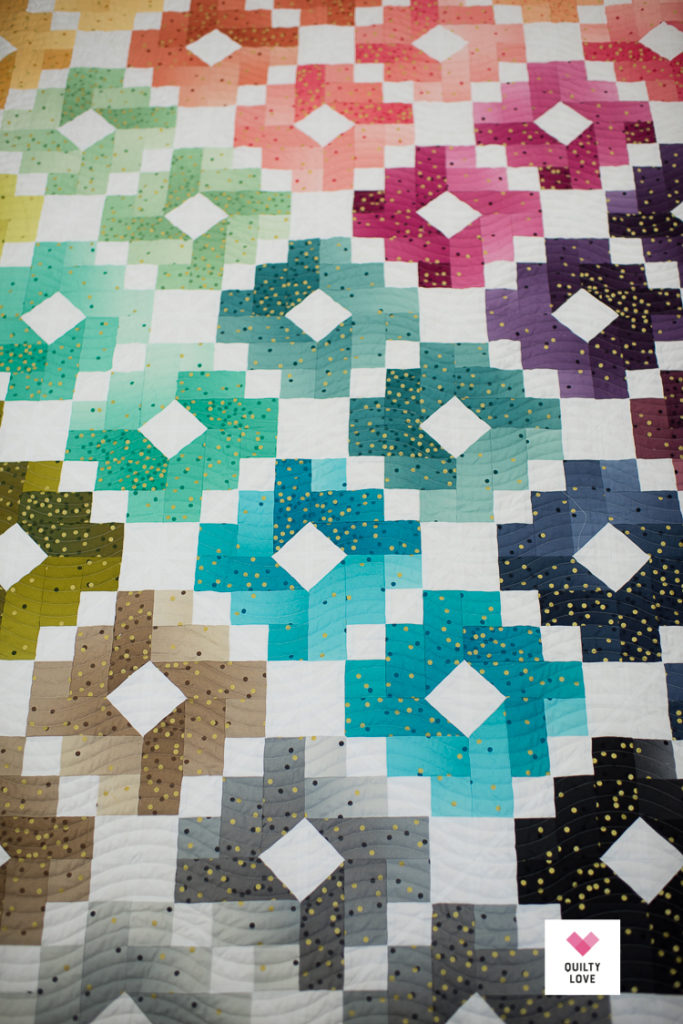 This confetti Ombre Gems quilt is a generous throw size quilt. I've quilted it myself in the past but this time I sent it out to Kaitlyn of Knot and Thread.
She quilted this simple wave pattern to keep it fresh and modern. I'm pretty sure every single quilt looks good with this wavy stitch. It's definitely my go-to long arm quilting design.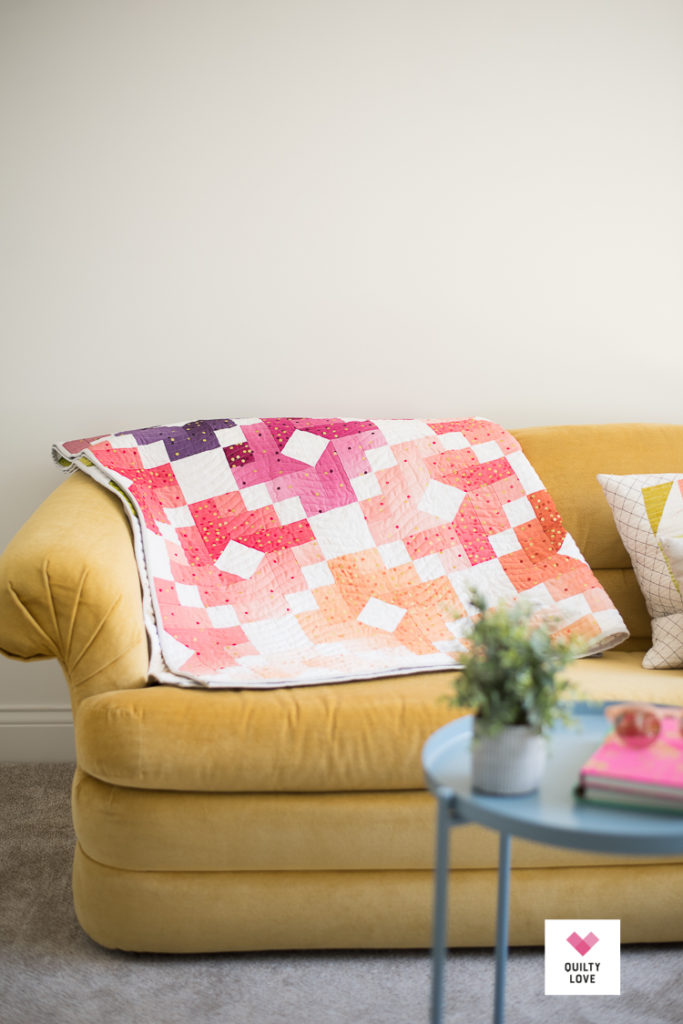 Purchase the pattern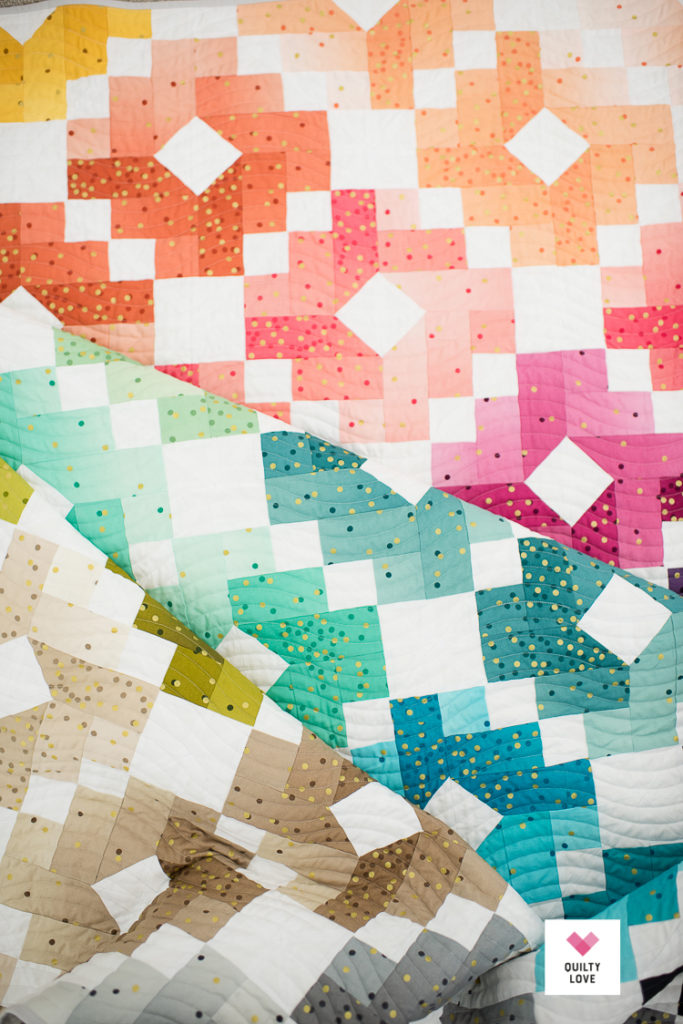 Ombre Gems is an intermediate quilt pattern. The pattern includes instructions for a generous sized throw and a smaller throw. This rainbow quilt goes together with traditional piecing.
The quilt pattern includes the exact layout when using the 20 original VandCo ombre colors. So no need to ghttps://www.quiltylove.com/ombresuess the placement of each block. The pattern copies this version exactly.
Or use the newer VandCo ombre colors and mix it up to create your own version! I'm excited to do just that this fall during the quilt along.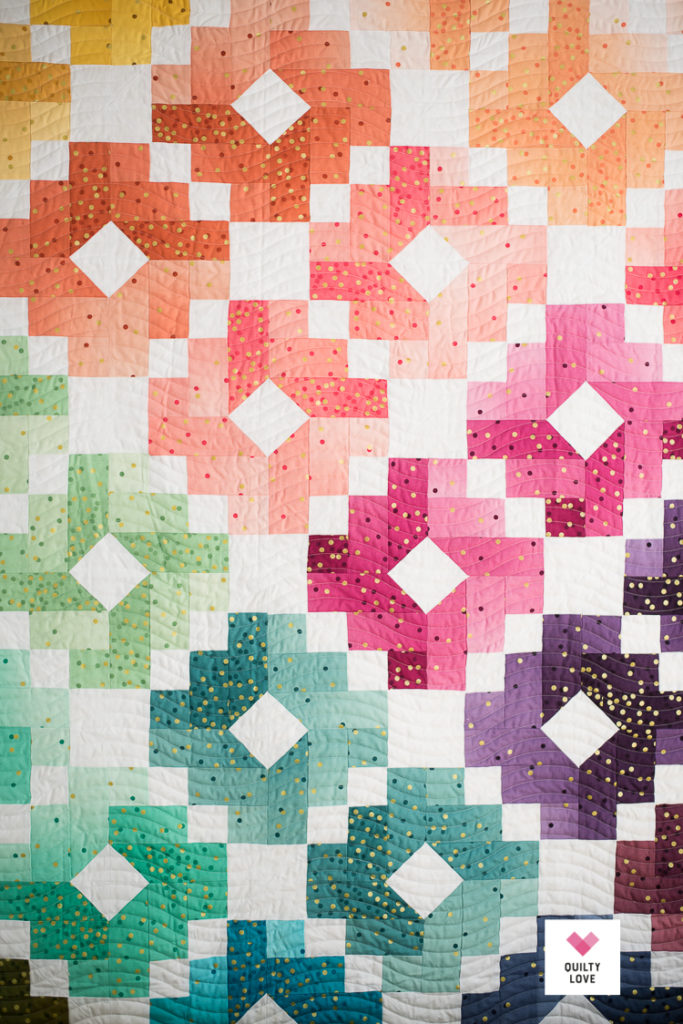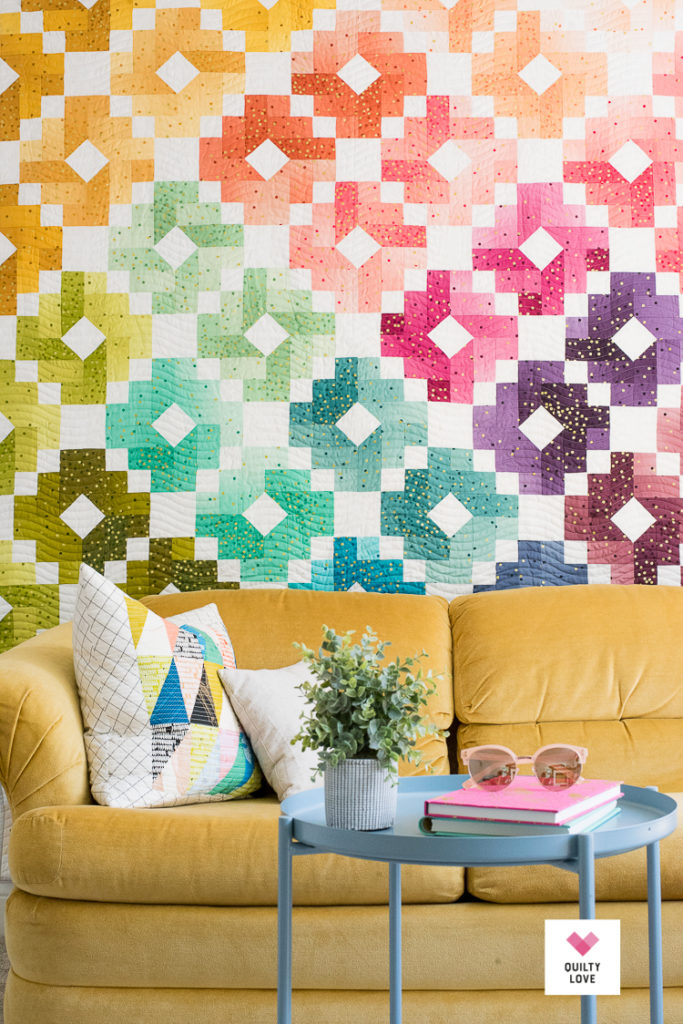 The Ombre Gems quilt pattern is available in the shop.
I hope you will join the quilt along starting October 1st, 2019!
Materials Used:
Ombre Gems Quilt Pattern
Confetti Ombre fabrics by VandCo
Kona Cotton in the color Snow
Binding is Kona Silver
Backing is Carolyn Friedlander Wideback (that is out of print)
Quilting by Knot and Thread
Pieced on a Janome MC6700p