One Fine Day – Star Pop quilt
Today I'm sharing my One Fine Day Star Pop quilt. Star Pop is one of the more recent Quilty Love patterns added to the pattern library. It's a fat quarter or layer cake modern star quilt pattern.
This fun and modern sawtooth star quilt pattern is sewn up using the One Fine Day fabric line by Bonnie and Camille.
Star Pop is a fun quilt to sew up and I've made several of them now. The Star Pop quilt pattern is in the Quilty Love Pattern Shop.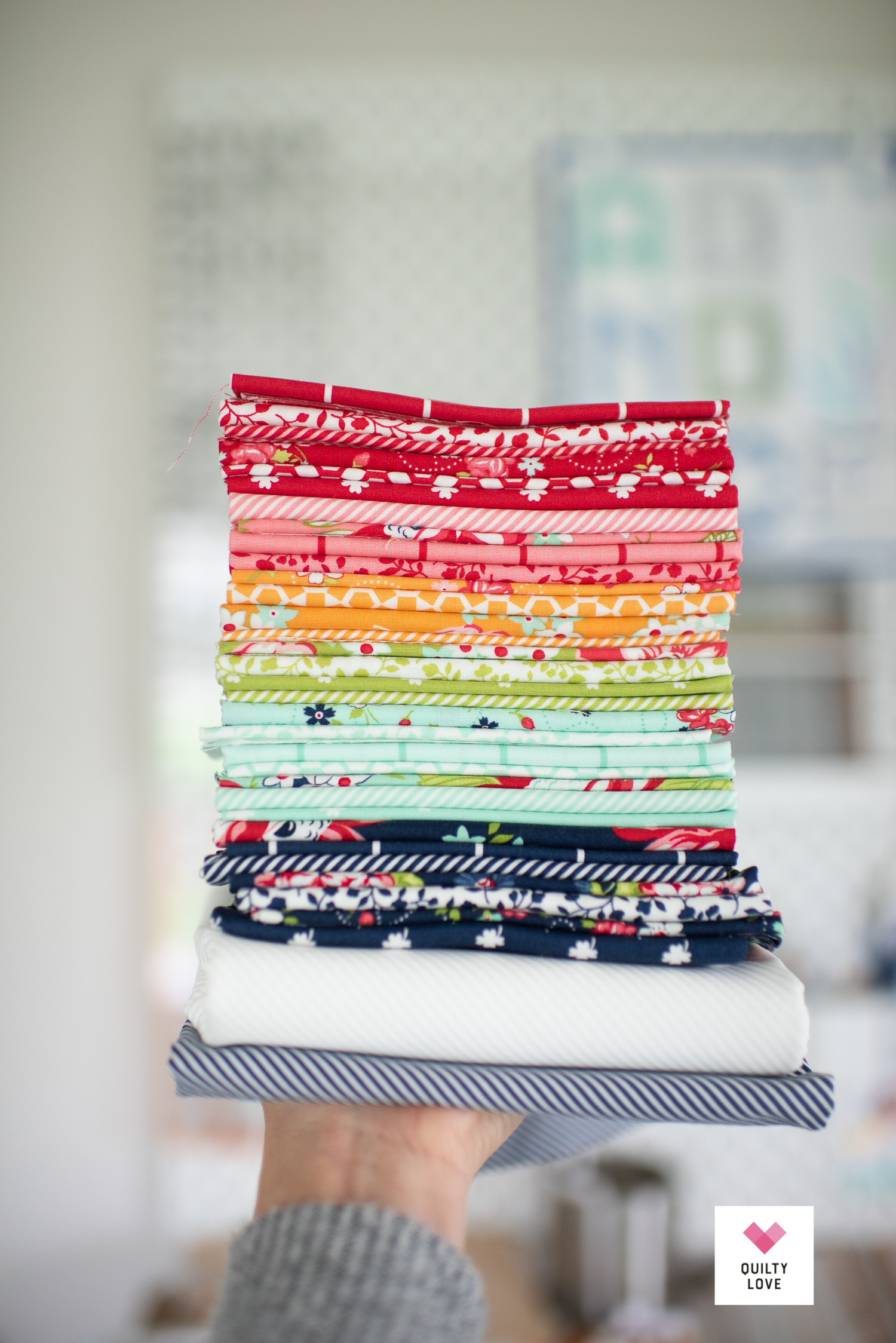 Star Pop Quilt Pattern
Star Pop is a fun and modern sawtooth star quilt pattern that was released last fall. Each quarter section of the star is made up of a different fabric print. The result is a patchwork background with solid stars.
Layer Cake or fat quarter friendly quilt pattern
Star Pop is both fat quarter friendly and layer cake friendly. I love when a quilt pattern works with those 10 inch square layer cakes. This star quilt is a good option to use up a layer cake or two in your stash.
Or make one using your scrap stash like this one here.
All the quilt sizes included
Star Pop includes instructions for all of the quilt sizes. All of them! The quilt pattern includes the following sizes:
Baby or Crib size quilt
Small throw size quilt
Large throw size quilt (pictured here)
Twin size bed quilt
Full size bed quilt
Queen size bed quilt
King size bed quilt
Find all of the material requirements in the Star Pop quilt pattern listing here.
Confident beginner or Intermediate quilt pattern
Star Pop is a pretty simple quilt to sew up using basic shapes and half square triangles. I would call this one a confident beginner or Intermediate quilt pattern.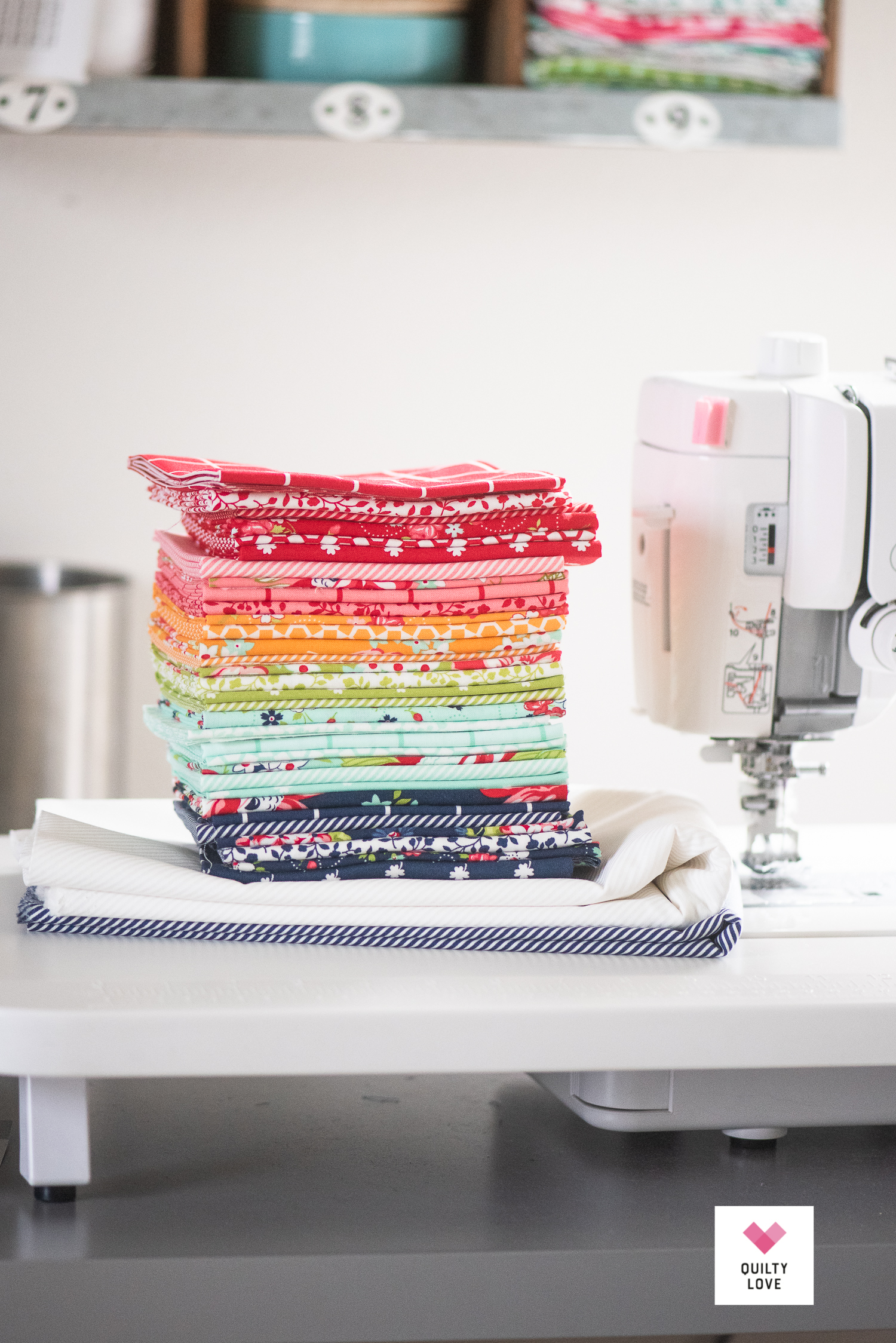 One Fine Day Star Pop Quilt
I purchased the One Fine Day fabric line by Bonnie and Camille for a few quilt kits for the shop so I decided to sew up a Star Pop quilt too. You can make this large throw size quilt using a fat quarter bundle. You will have enough fabric left over from the bundle to make yourself a second quilt. I made a Lucky Log Cabins quilt with my leftover fabric.
Bonnie and Camille fabrics were some of my first quilting favorites. They always have the happiest fabrics. I still love sewing with them.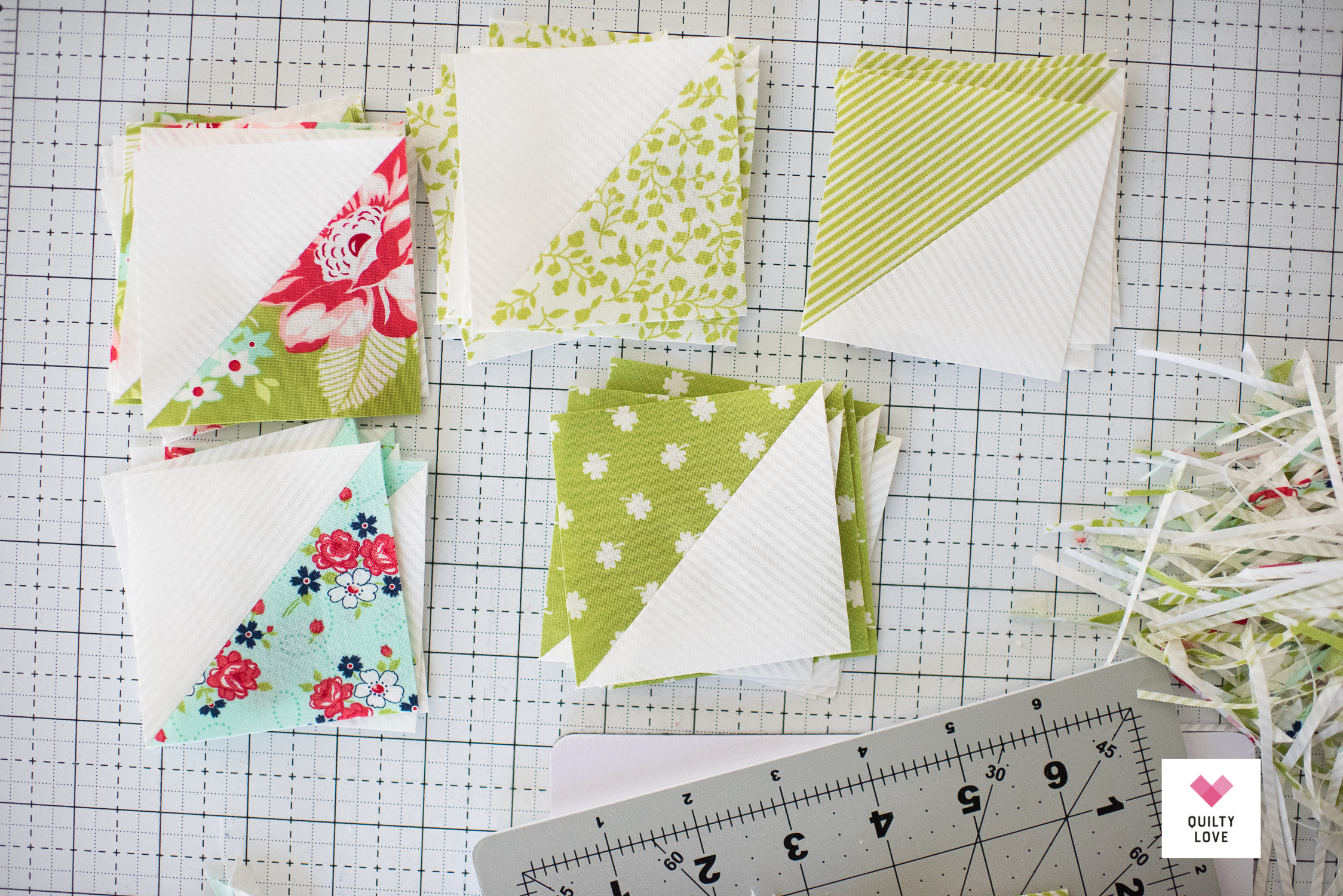 Long Arm Quilting
I had this One Fine Day Star Pop quilt long arm quilted by Katie of Modern Textiles. Katie has quilted quite a few of my quilts now and I highly recommend her.
We chose this fun and modern Hexi Diamonds pantograph that Katie designed.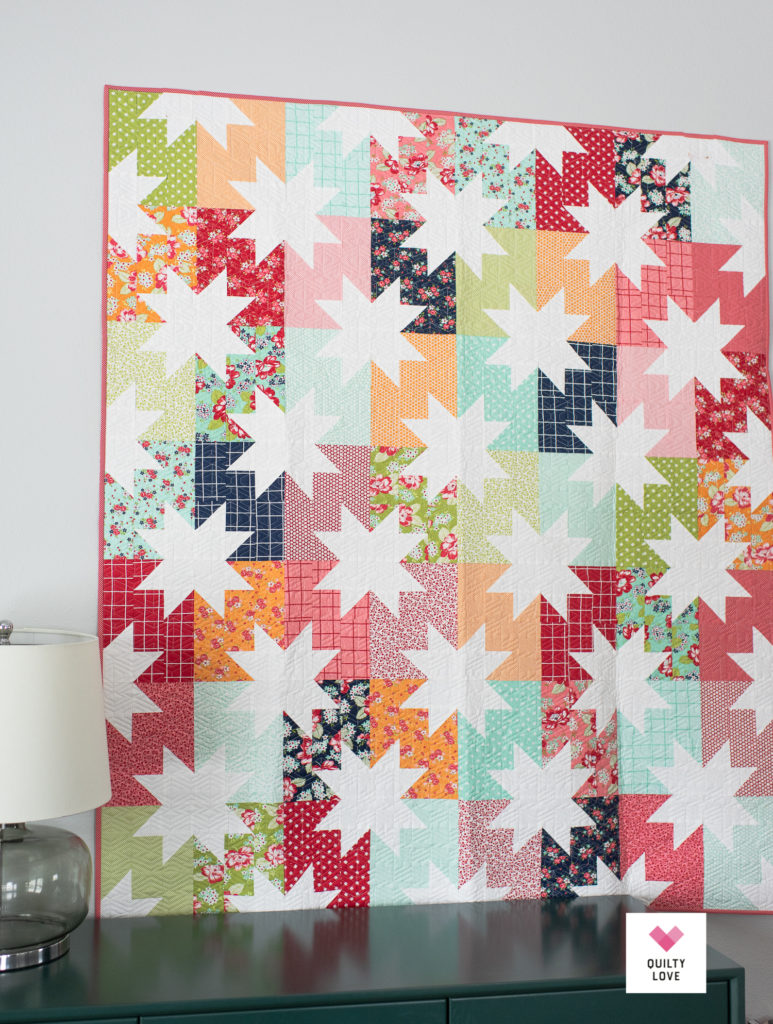 Large throw size Star Pop Quilt
This Star Pop quilt is the large throw size. It's a very generous sized quilt. I can't help but make huge throw size quilts. I prefer them over a smaller size quilt.
You can see the Lucky Log Cabins quilt I made with the leftover fabrics in the photo below. One fat quarter bundle of One Fine Day made both of these quilts.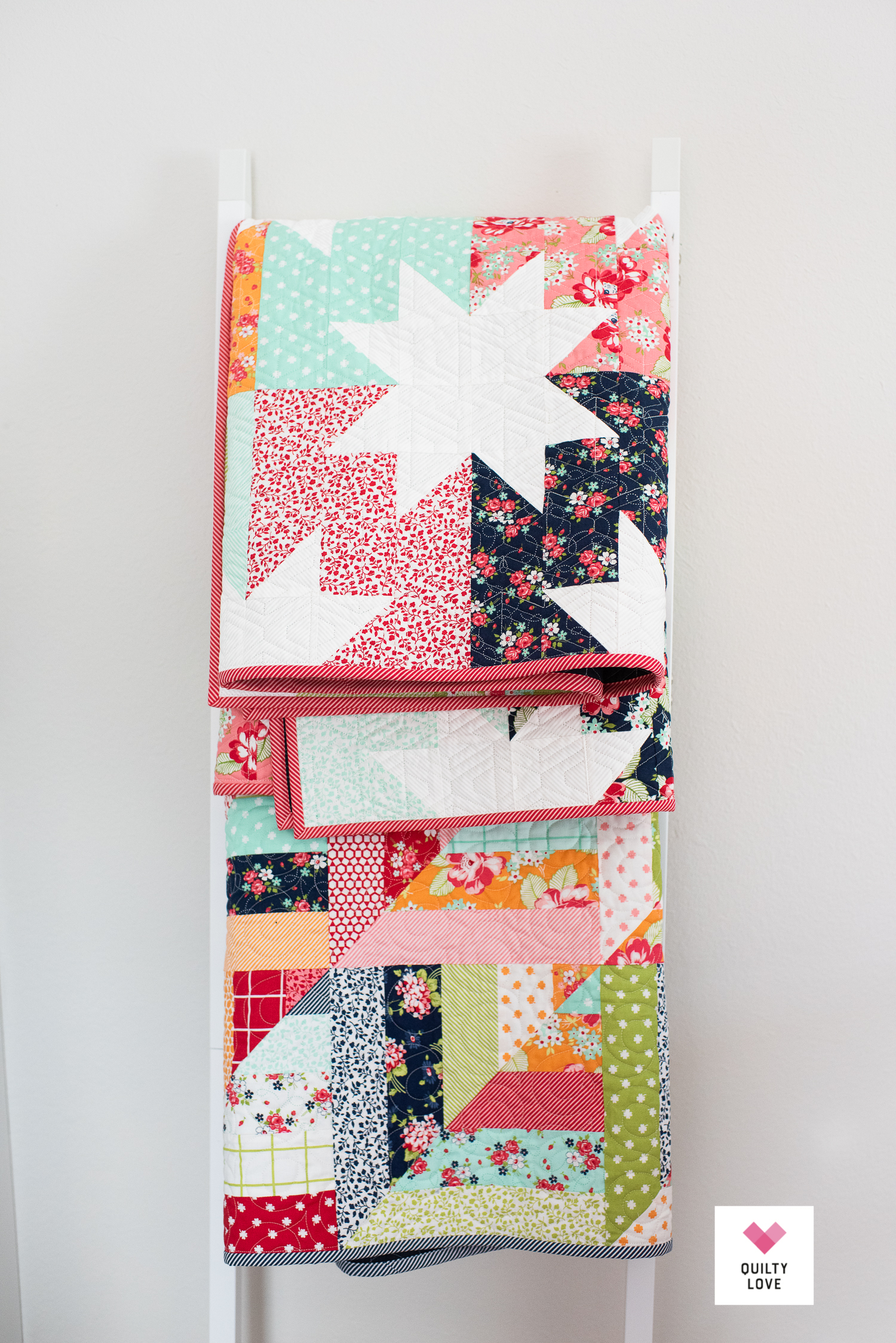 Wide Back fabric
This One Fine Day Star Pop quilt is backed in a solid navy wide back. This one is sold out but you can check out all of the Wide Back fabrics in The Wide Back Shop here.
I use a wide back fabric as a backing for 95% of my quilts. I love that they don't require piecing.
You can really see the quilting design in the quilt back in the photos below 🙂
Bias Stripe Binding
I finished off this quilt with a bias stripe binding from the same fabric line.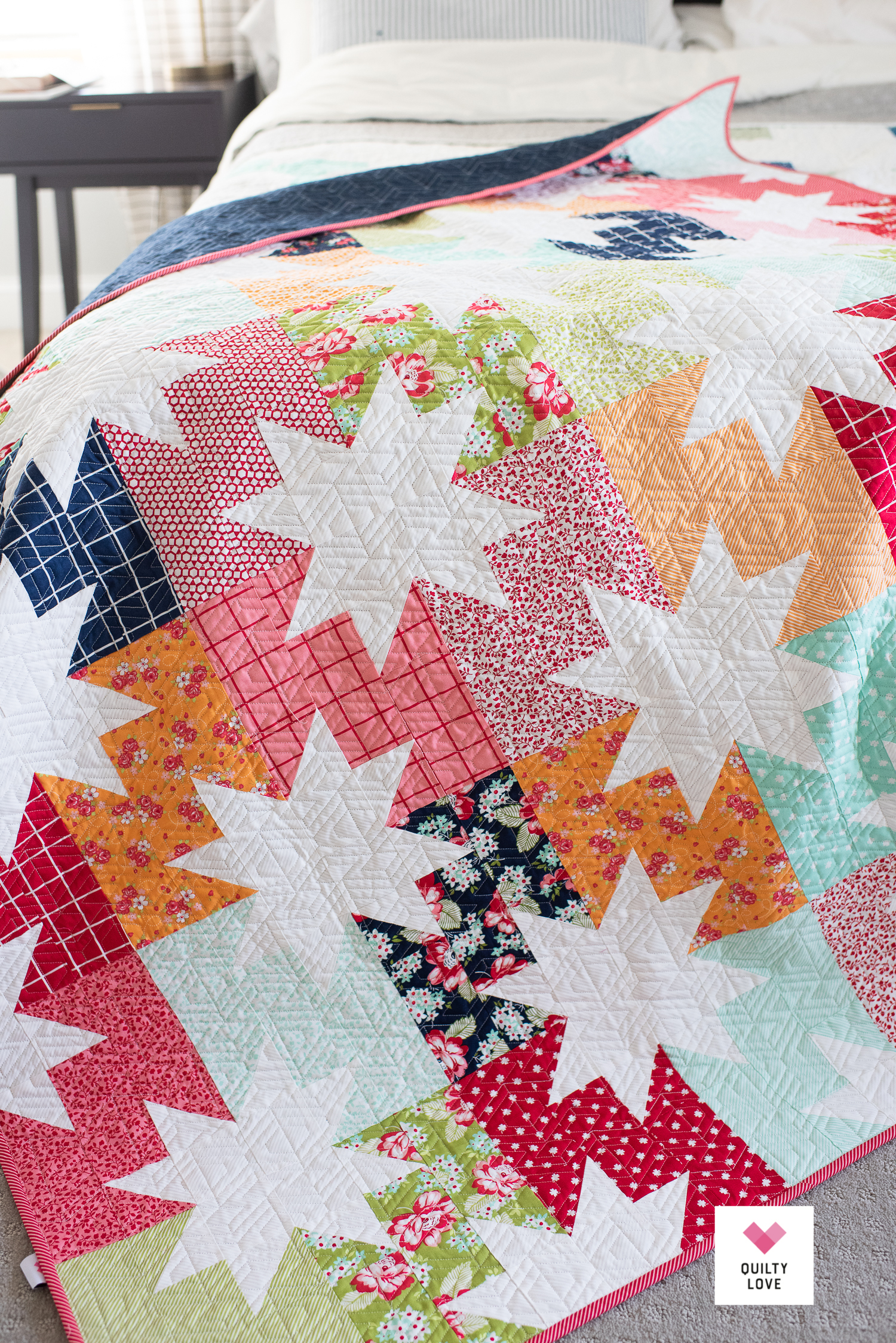 I finally got myself some updated quilt labels! It's so fun to finish off a quilt with a label. I bought these ones from Dutch Label Shop. They are a little floppy and I wish I had ordered a smaller size but I've started stitching the top of the label to the quilt so they don't move and that has helped.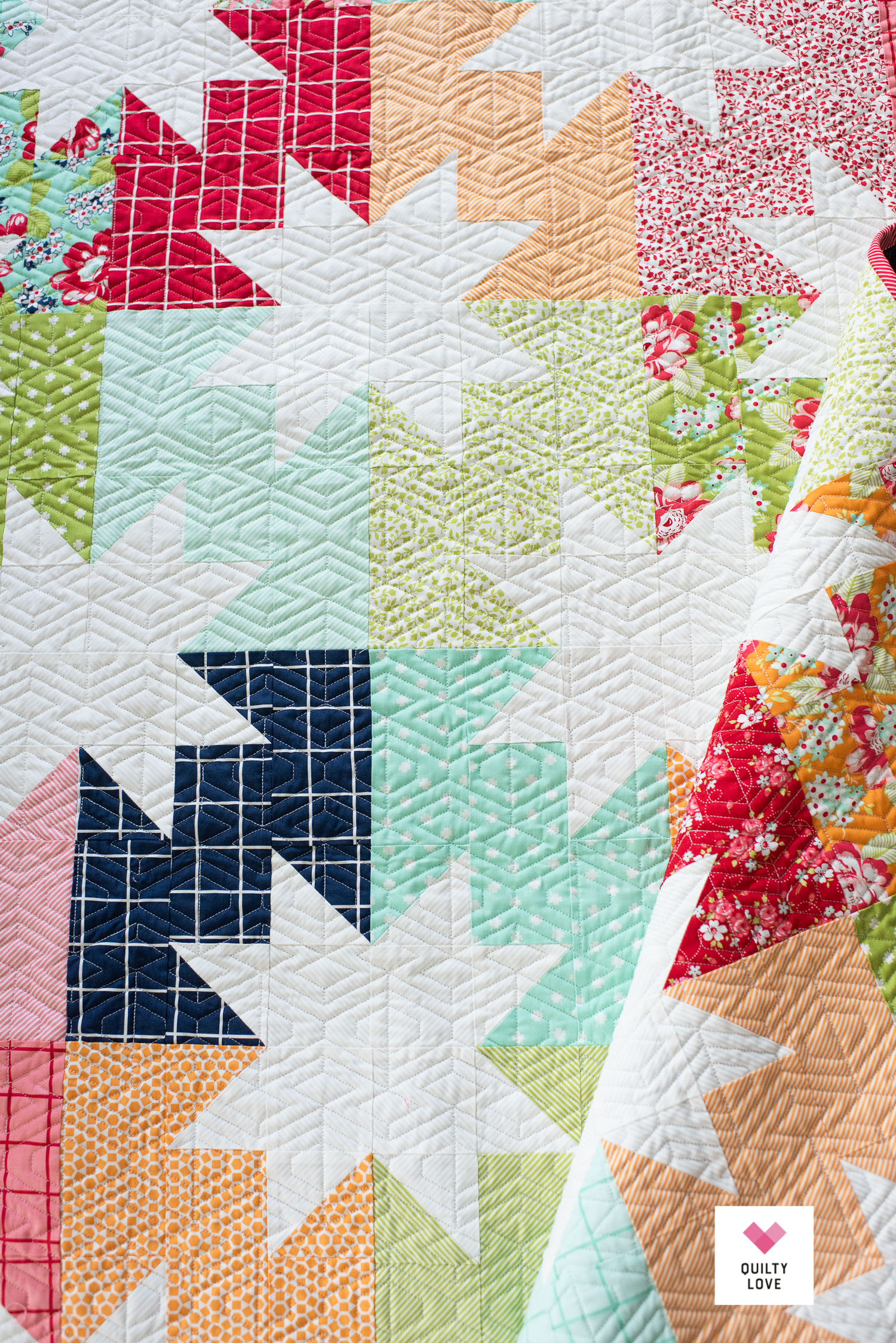 There's another look at the Lucky Log Cabins quilt I made below using the leftover fabrics from the fat quarter bundle.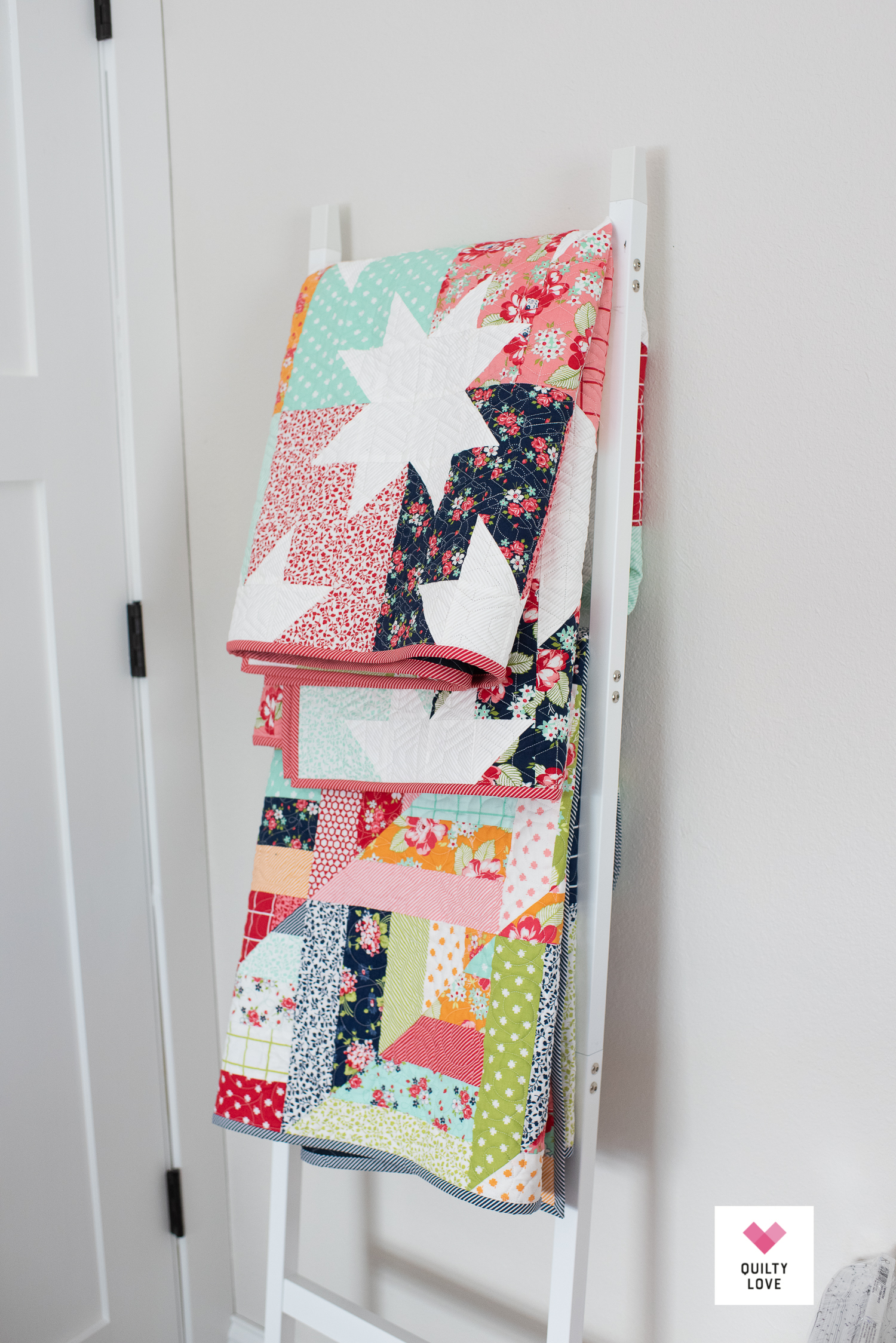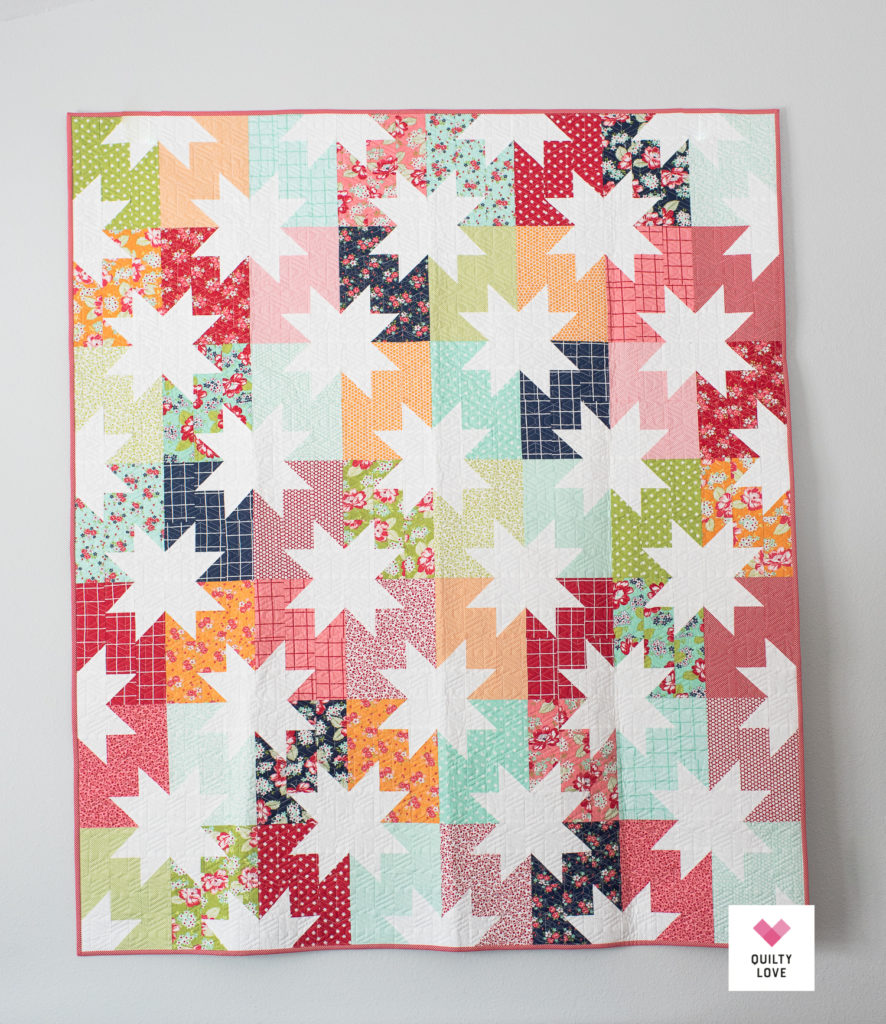 Materials Used on this One Fine Day Star Pop Quilt:
Quilt pattern: Star Pop quilt pattern by Quilty Love
Fabrics: One Fine Day by Bonnie and Camille for Moda Fabrics
Binding: Bias Stripe binding
Backing: Bella Solids Navy Wideback
Pieced on my Janome MC6700p
Long Arm Quilted by Modern Textiles