Plus and Minus quilt pattern-The bright solids one
I'm excited to share this fun and colorful Plus and Minus quilt today! Plus and Minus has been revised to include this new version of the quilt. You can find the quilt pattern in the Quilty Love shop.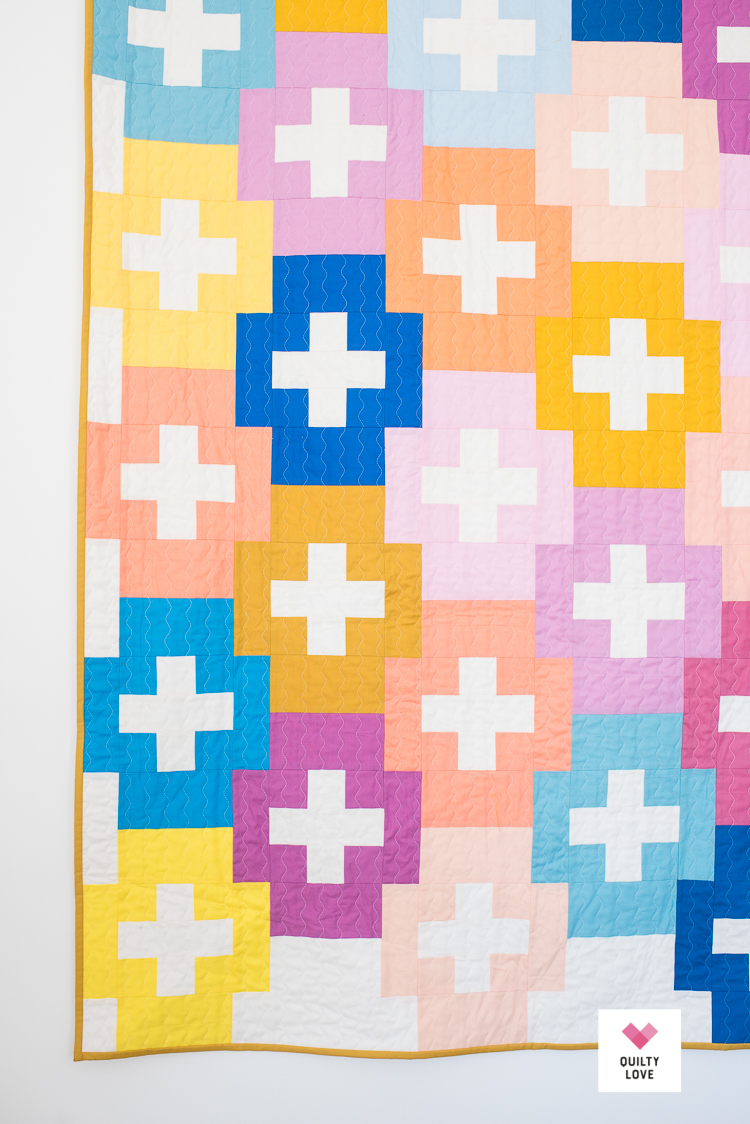 This Plus and Minus quilt is made up using the new At Then Came June Kona Cotton bundle. These solid fabrics are so bright and happy. It sure was fun sewing up this plus quilt in these gorgeous solids.
Plus and Minus was released a while back but recently got an update. The original version had more white space in it. I made up this quilt while designing the quilt since I couldn't decide which way to go with it. Since then there have been many requests for this more fabric focused version so the pattern now includes all the sizes of both.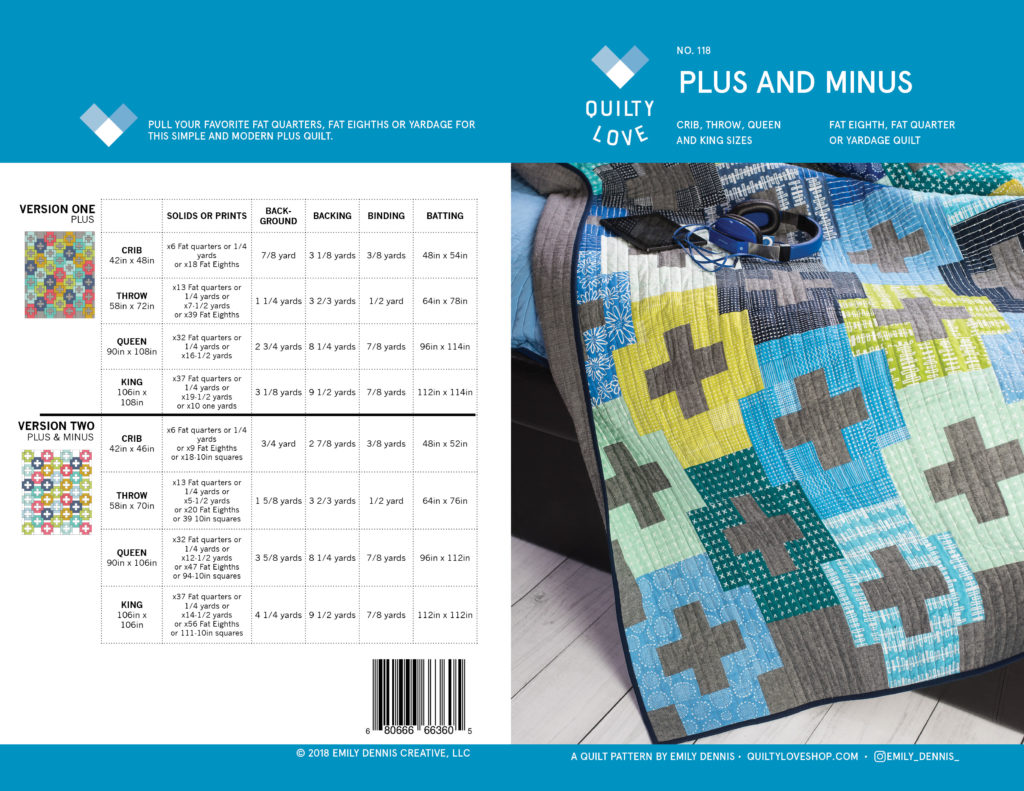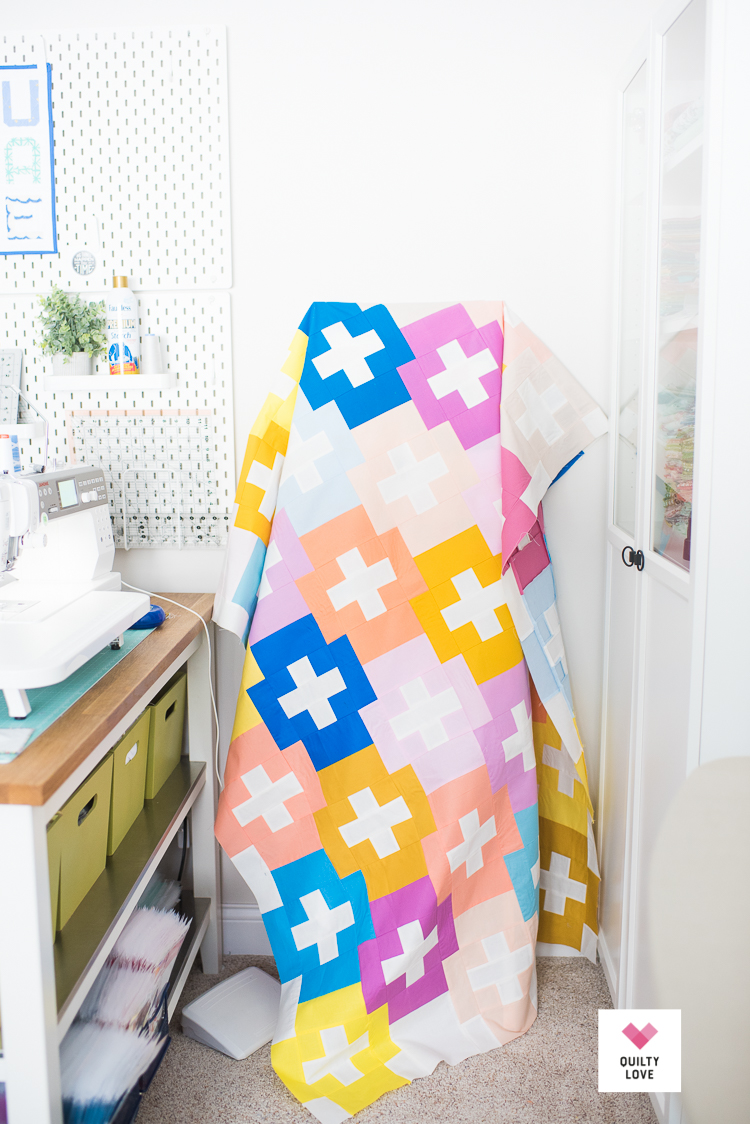 Beginner friendly quilt pattern
The Plus and Minus quilt pattern is a beginner friendly quilt pattern. It's a fun one that goes together quickly. The quilt pattern includes instructions for pressing so those seams all nest nicely. Nesting seams usually means a faster finish since less pins can be used.
2 Versions included
The quilt pattern now includes two different versions of this plus quilt. This solids quilt is Version One. You can see Version two here.
All the quilt sizes
Plus and Minus includes instructions for a crib size, throw size, queen size and king size quilt
Precut or stash friendly quilt
This modern plus quilt is written around fat quarters. The pattern also includes cutting instructions for 1/4 yards and fat eighths. It's actually a good stash quilt since you can use a smaller cut of fabric for each block.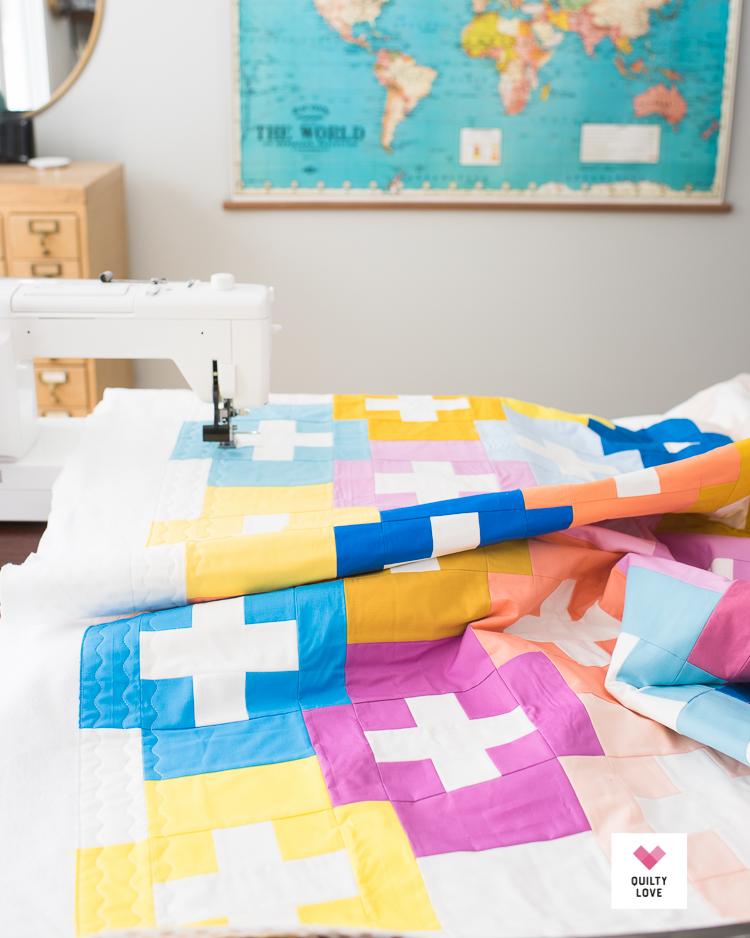 I quilted this bright and colorful Plus and Minus quilt using my favorite wavy stitch on the Janome MC6700p. I've been using this stitch quite a bit lately because it seems to work on every quilt and looks way harder than it is!
I have a tutorial for zig zag quilting with a walking foot here. This is the same technique but just uses a different stitch.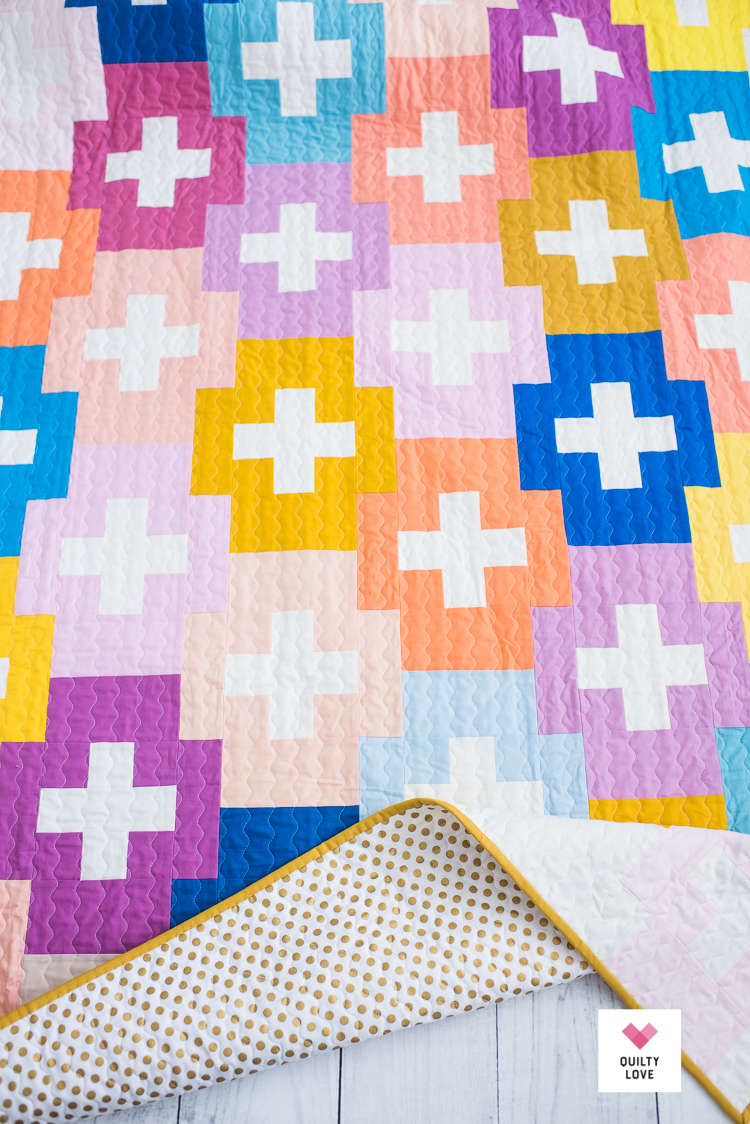 It's nearly impossible to photograph quilts these days without adding a cute little baby on it 😉 She loves all of the attention she gets when she is my quilt model so it's a win win.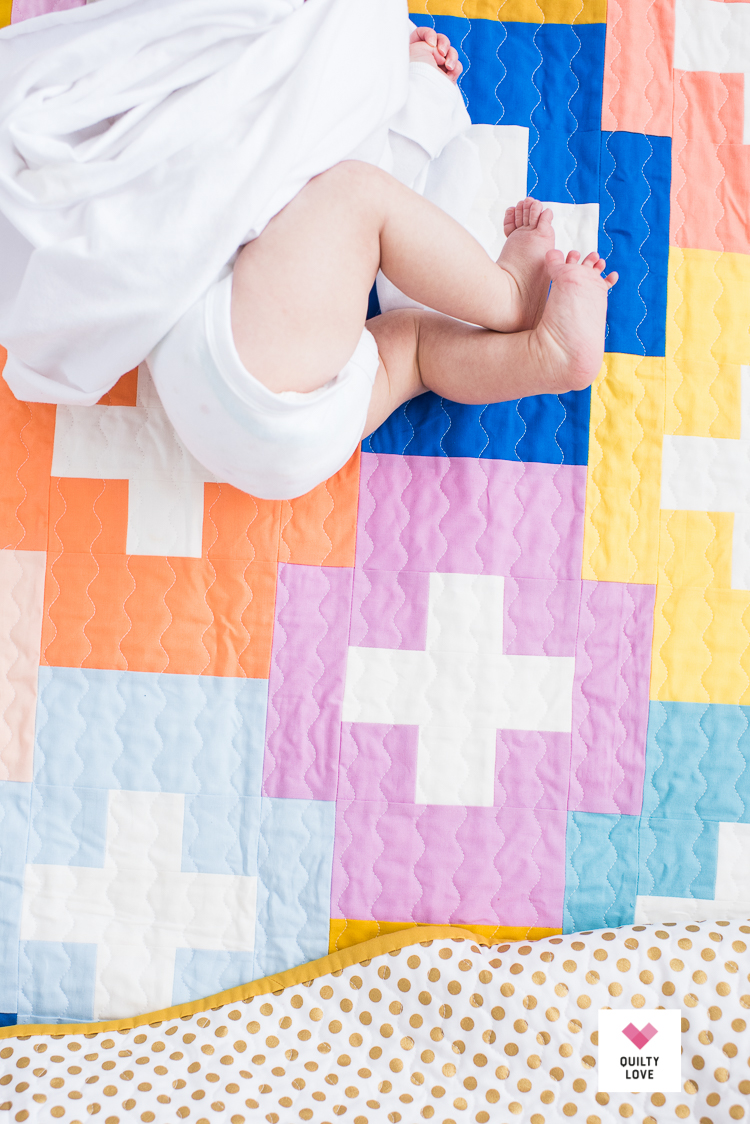 This Plus and Minus quilt is backed in a pretty metallic polka dot fabric by Robert Kaufman.
The binding is Kona Cotton in the color curry.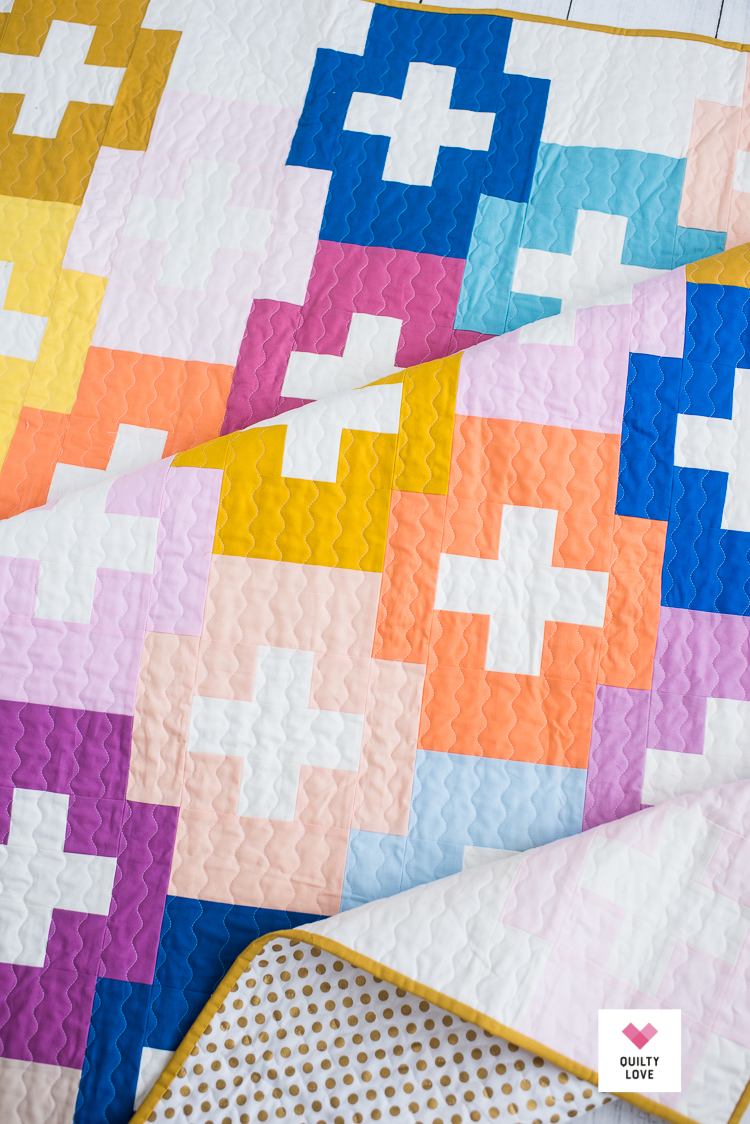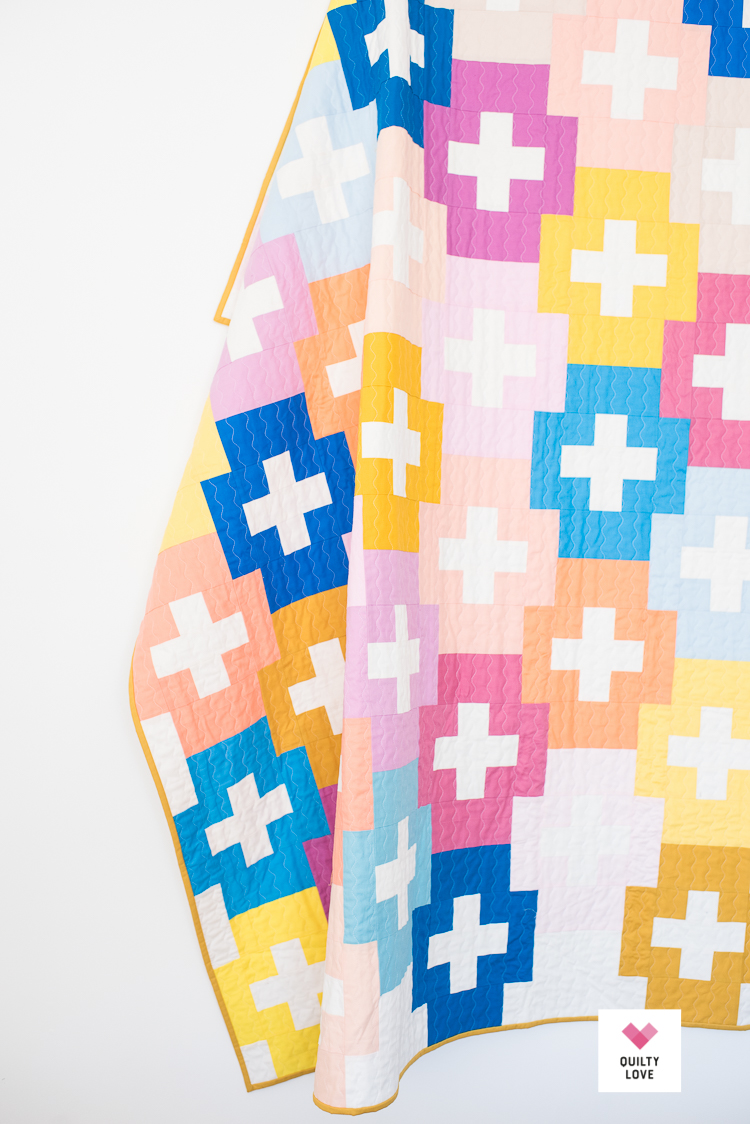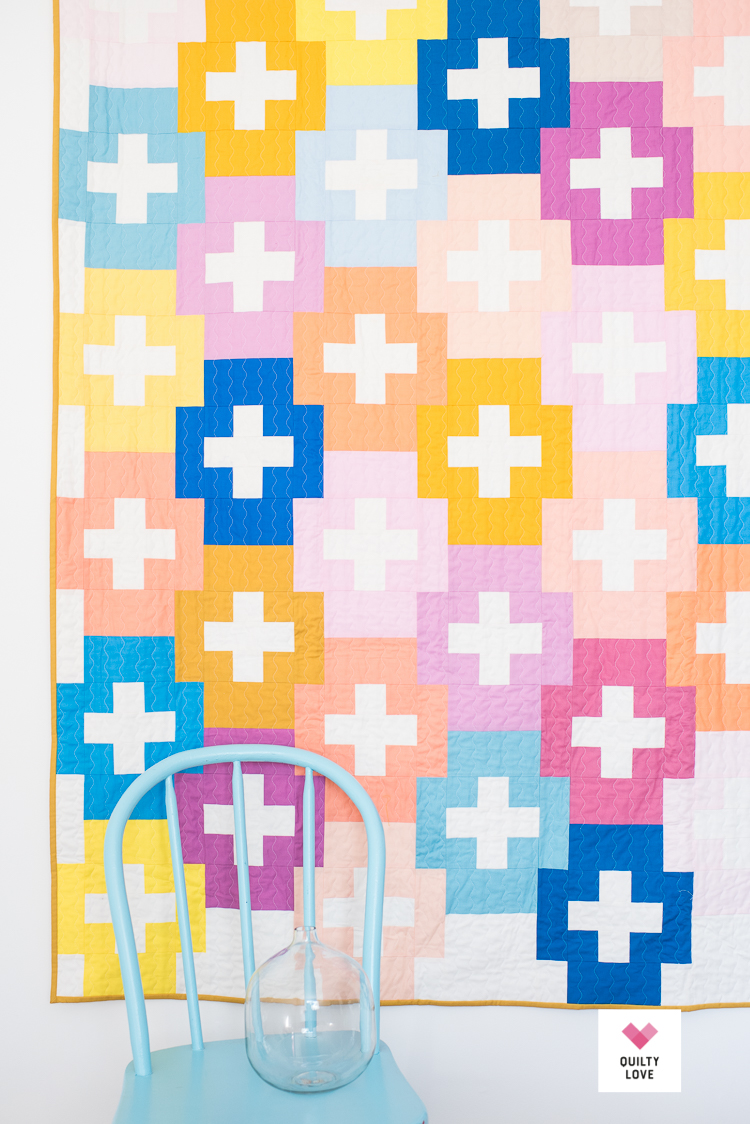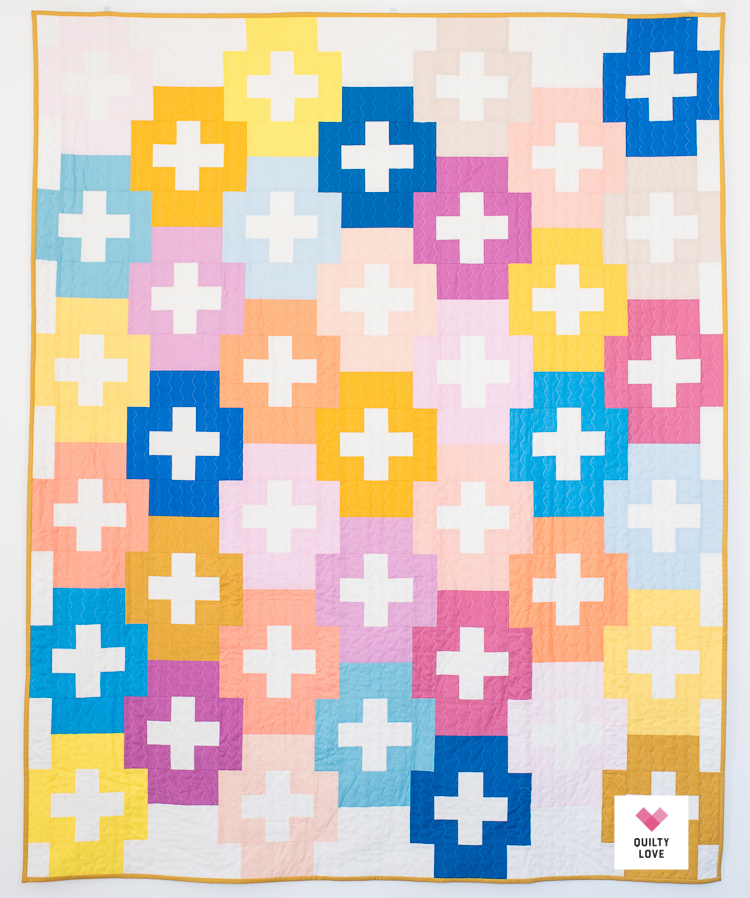 You can grab this quick and easy plus quilt pattern in the Quiltylove shop.
Materials Used:
Kona Cotton At Then Came June bundle
Background: Kona Snow
Backing: Robert Kaufman Metallic Dot
Binding: Kona Curry