Quilty Hearts Quilt Pattern – A scrappy quilt
I'm excited to share the Quilty Hearts quilt pattern today!  As you can see the heart shape is a little familiar as it is the same heart shape as the Quilty Love logo.  🙂
Grab a copy of Quilty Hearts in the pattern shop.
I will also be kicking off a short and casual quilt along with the release of this quilt pattern.  See the details below!

Quilty Hearts Quilt Along
The Quilty Hearts Quilt Along kicks off this week.  It will be a nice and casual one.  Just post your progress photos to Instagram using the hashtag #quiltyheartsquilt.
The sew along will last about four weeks with the goal of a completed heart quilt just in time for Valentine's Day.  The schedule is pretty loose so you can start cutting and sewing and finish up at your own pace.
Grab your quilt pattern and join in!  I can't wait to see what color you will make your heart quilt!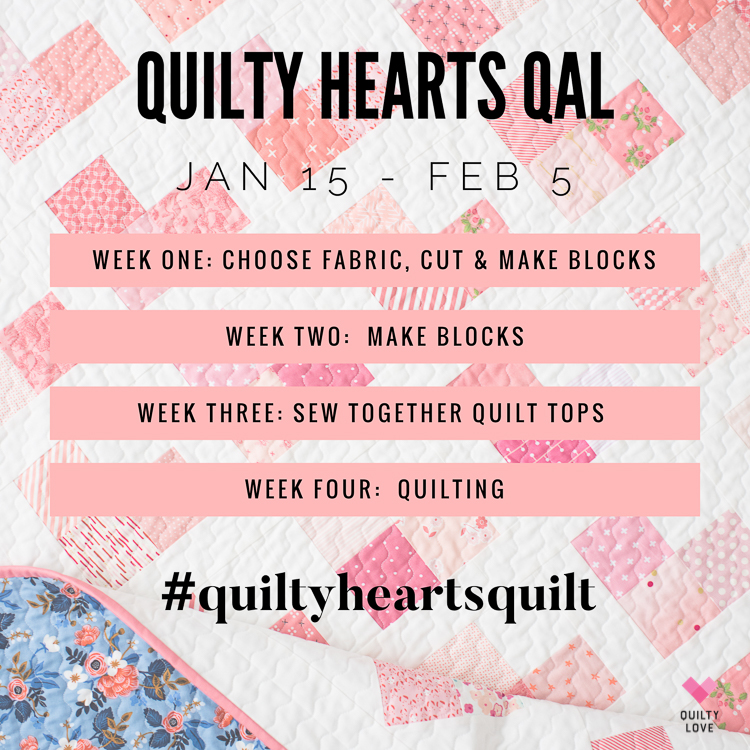 Scrappy Friendly Quilt
The Quilty Hearts quilt pattern is available just in time to make those Valentine's quilts!  The best part about this quilt is the fact that it is very scrappy friendly.  So dig through that scrap stash or pull some random fat quarters and start cutting!
I know we all commit to using more of our own stash early in the year so this quilt pattern is the perfect way to do just that.  I sort my scraps by color so it was fun to choose a scrap bin for my hearts.  So far I went with the traditional pink hearts and also black hearts.  I think I'll be doing aqua for the quilt along 🙂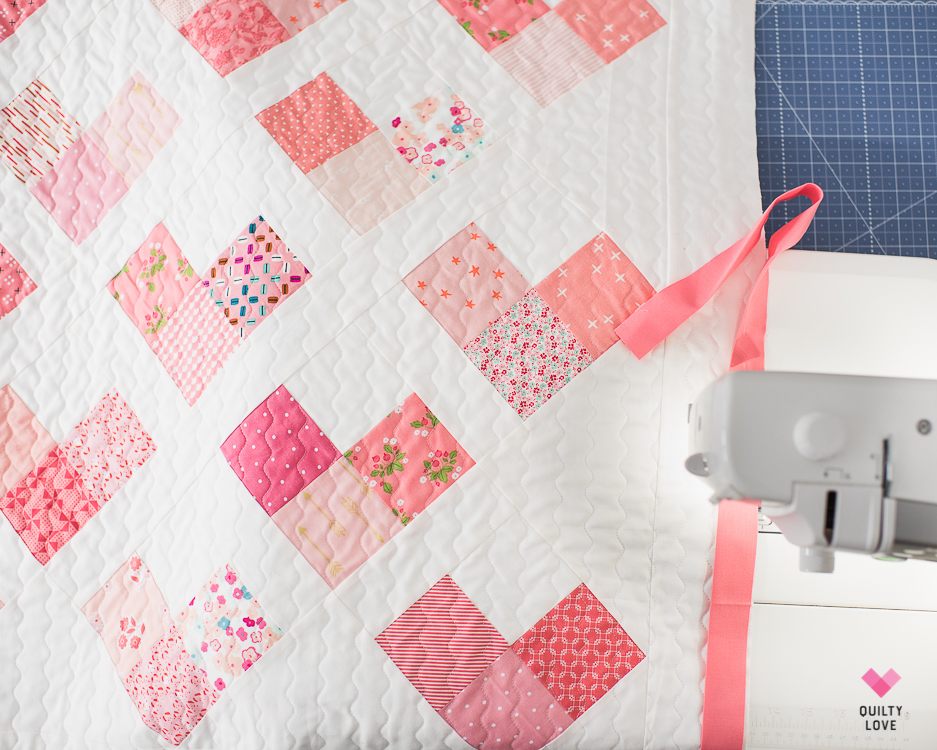 5 quilt sizes
The Quilty Hearts quilt pattern includes instructions for five different quilt sizes:  Baby, Throw, Twin, Queen and King.  The smallest size makes for the cutest baby quilt and is a quick one to make up.  I made the baby size using black and white.  I love how modern it turned out.  The black and white keeps it gender neutral too.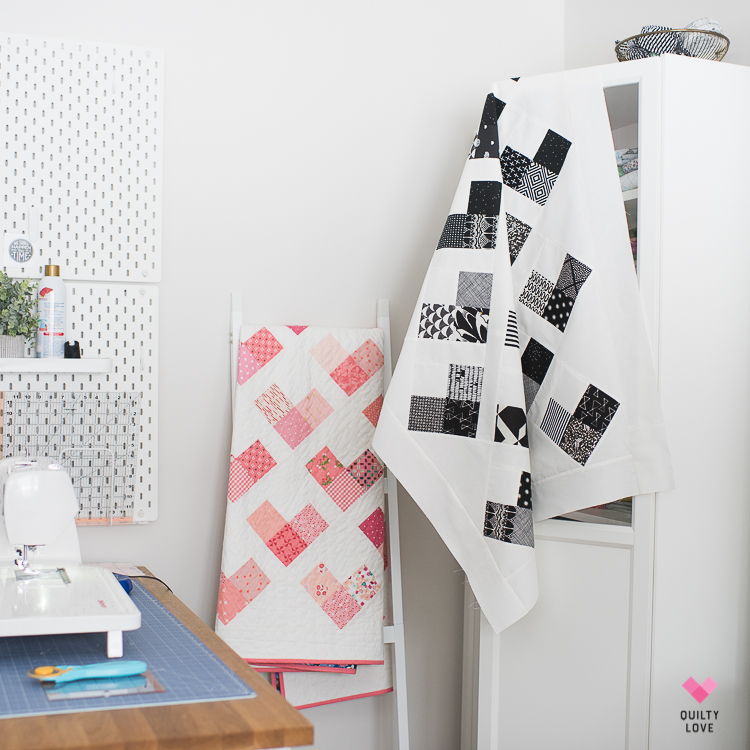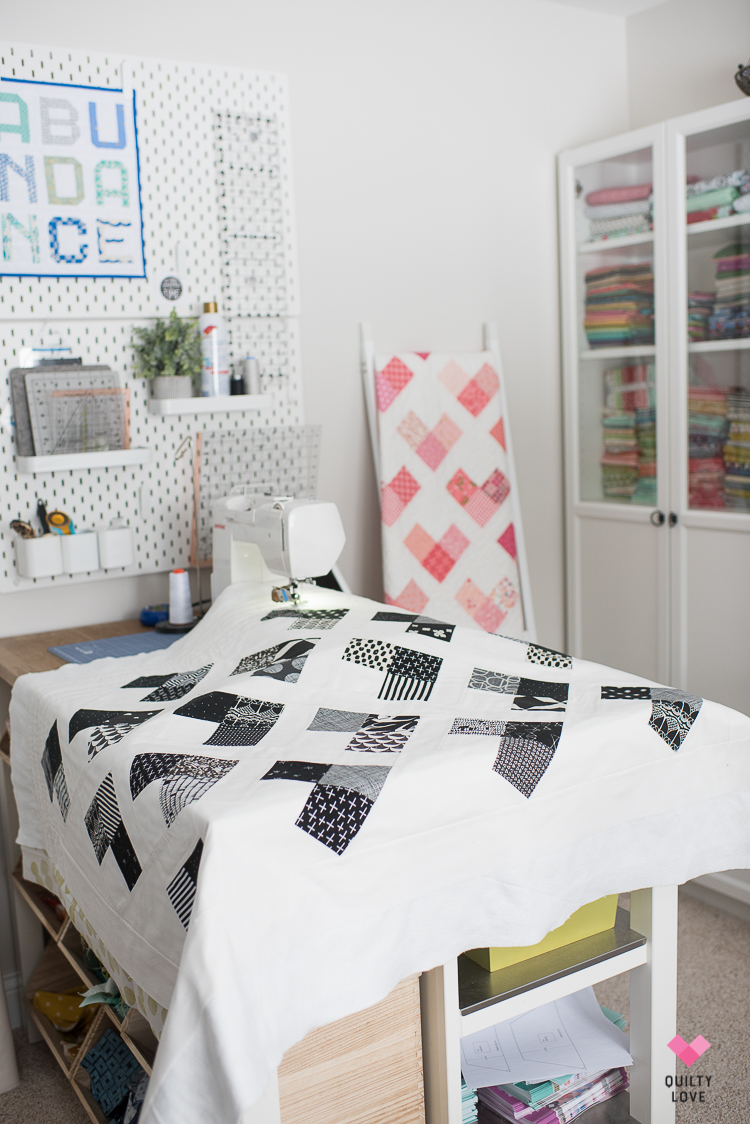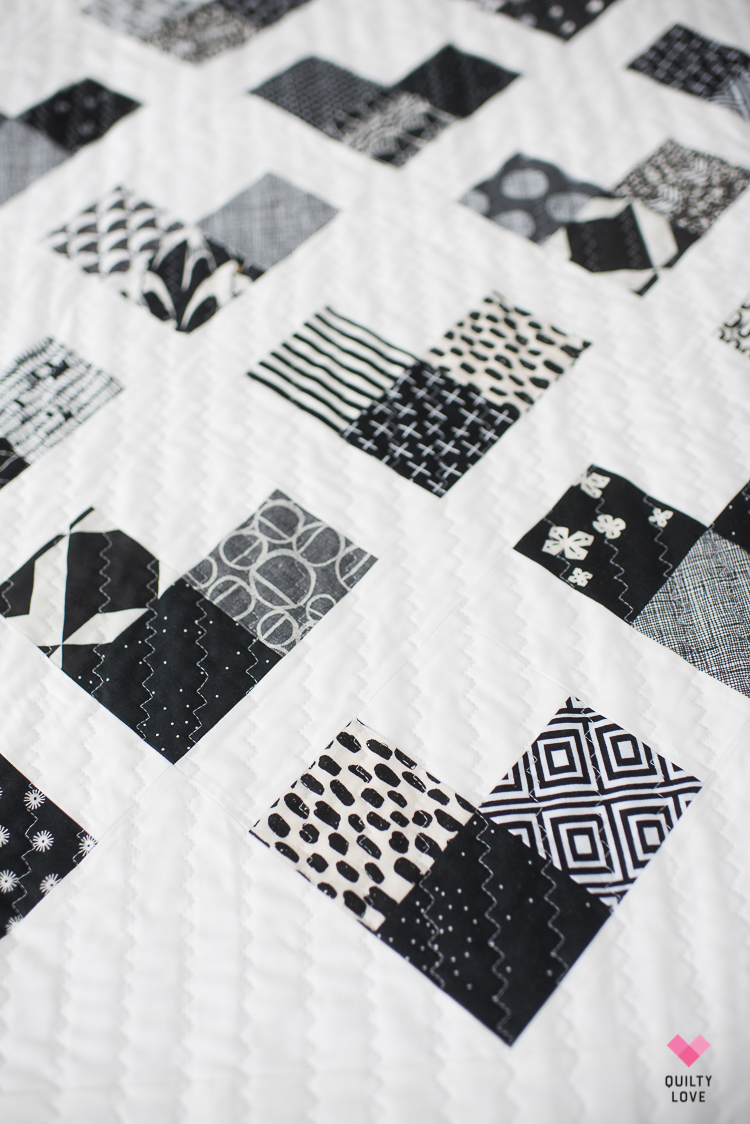 The black and white baby quilt is backed in this fun yellow dots fabric by Windam Fabrics.  It's finished off with a bold blue solid binding.  It's the color Mediterranean and is a Kona Cotton Solid.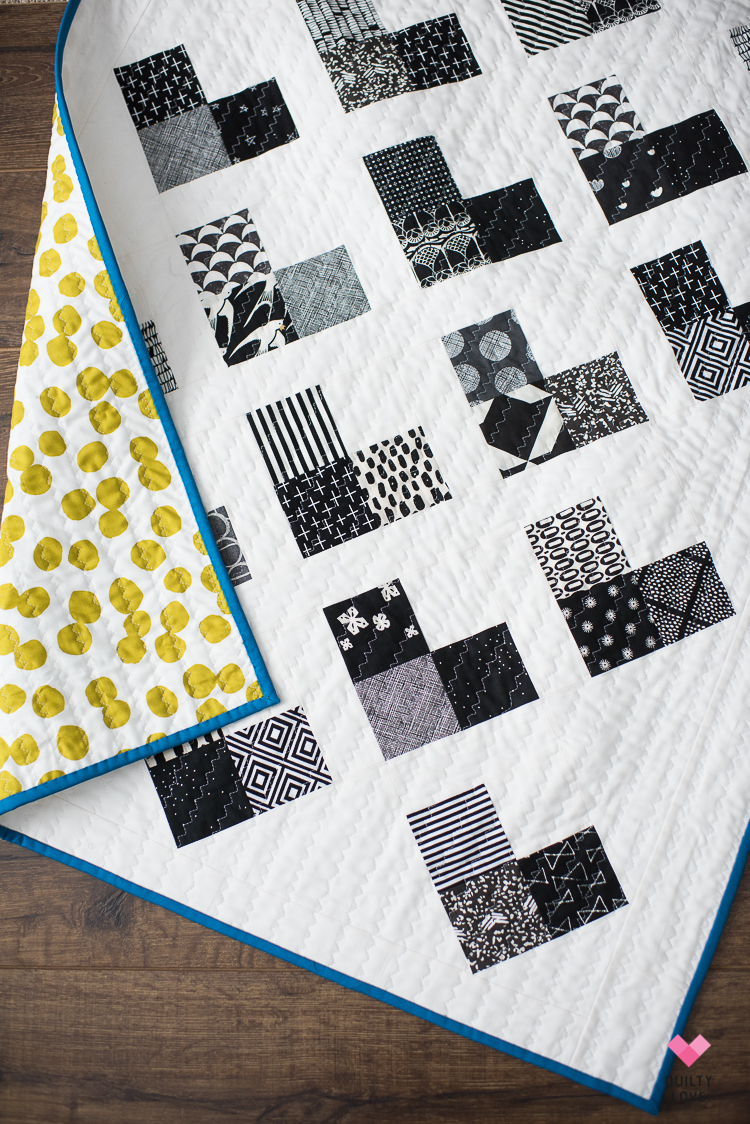 I quilted both of my Quilty Hearts quilts myself.  The larger throw is pieced and quilted on a Janome MC6700p.  I used that wavy stitch with a walking foot.  That's my favorite quilting stitch when I quilt on my own machine.
The baby size is pieced and quilted on my Janome QDC4120.  That machine doesn't handle the wavy stitch very well so I use the multi stitch zig zag stitch instead.  The results are similar.  I did a multi stitch zig zag quilting tutorial here.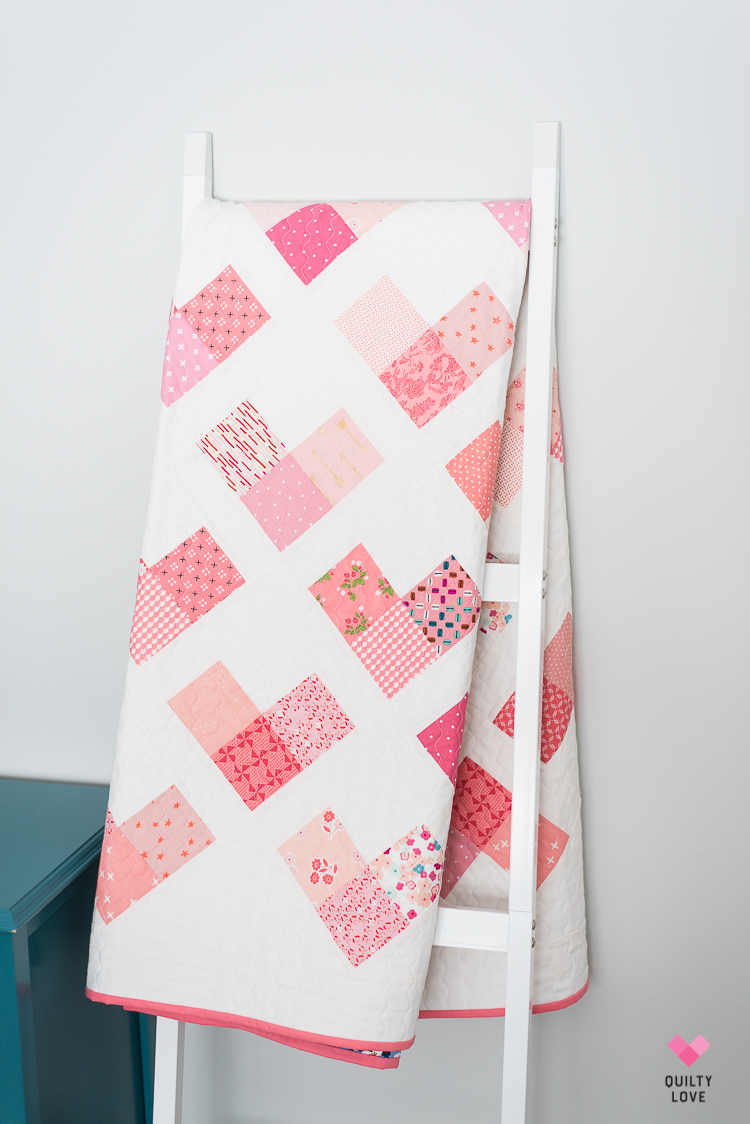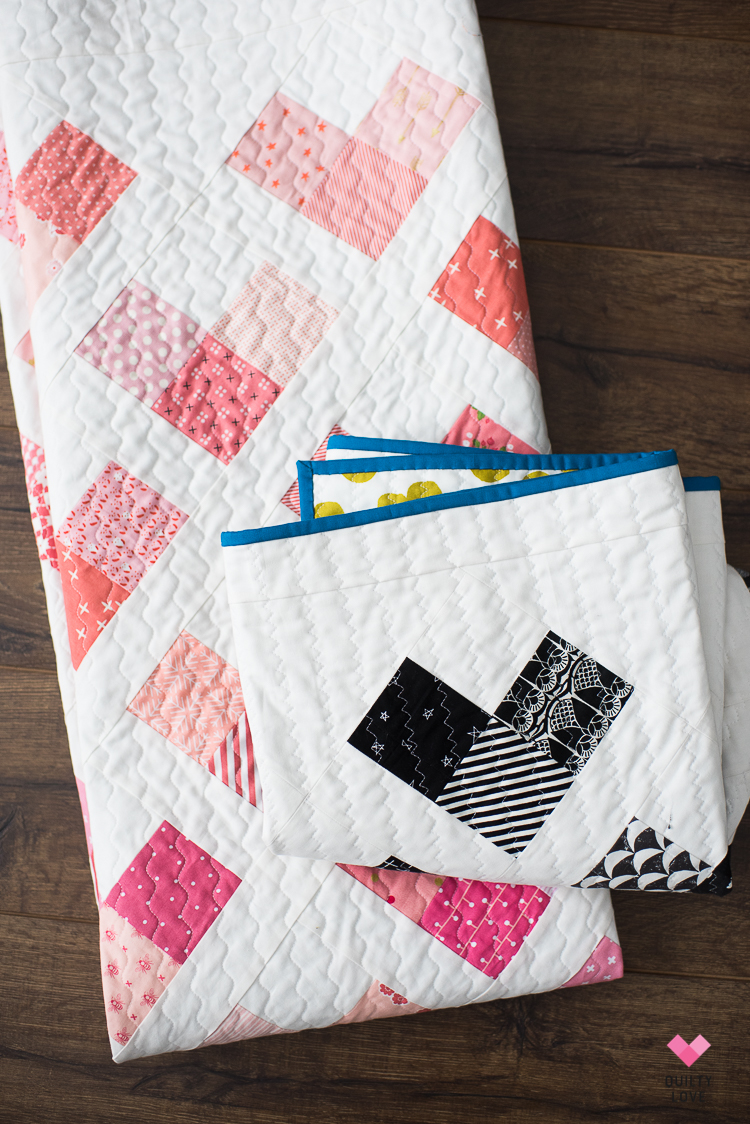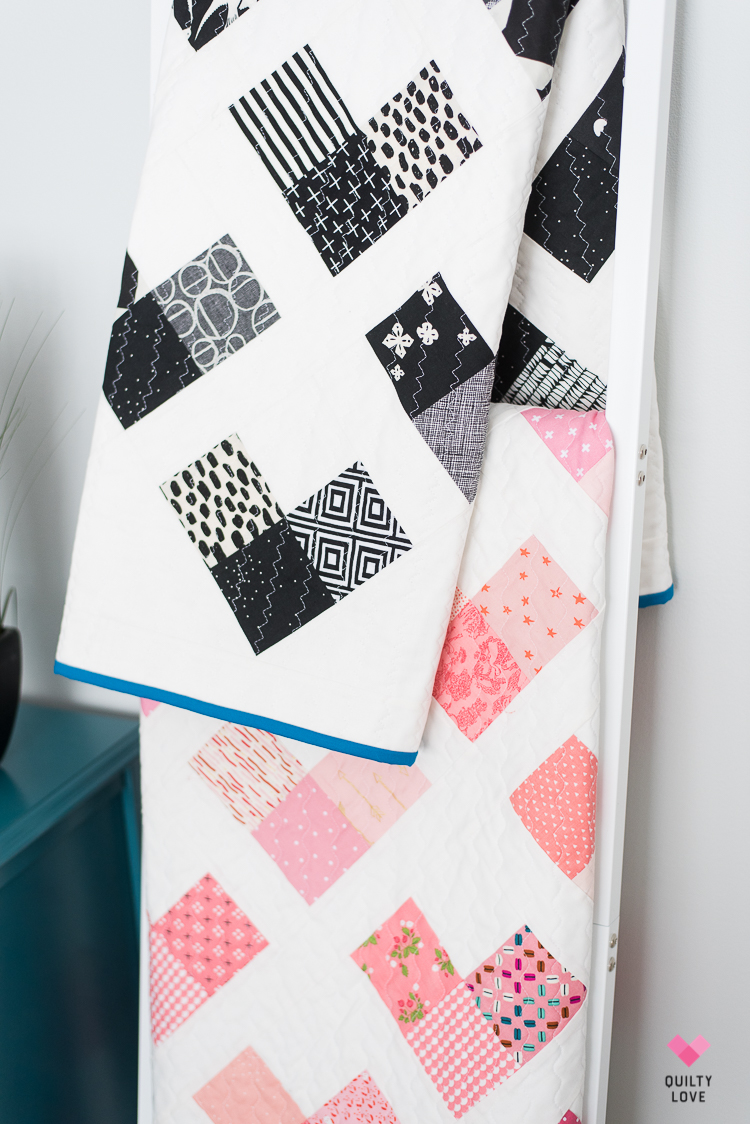 Baby Heart quilts
Doesn't this pink Quilty Hearts version make for the cutest quilt for a baby girl?!  I think our little lady approves 🙂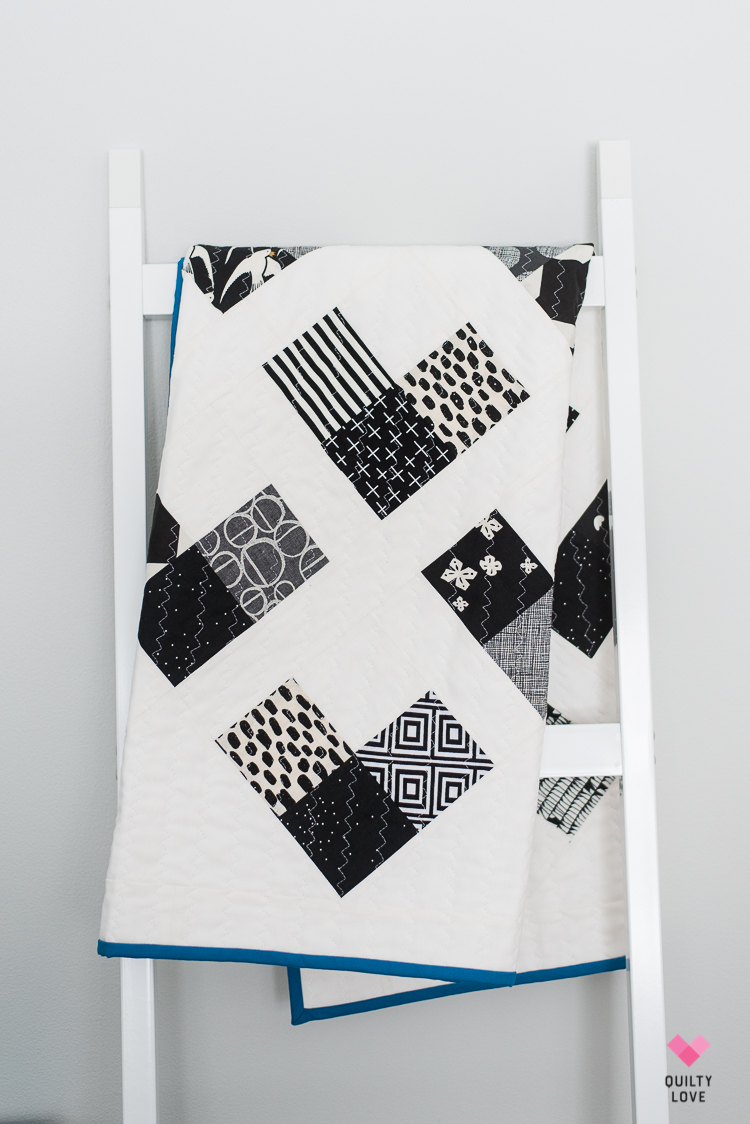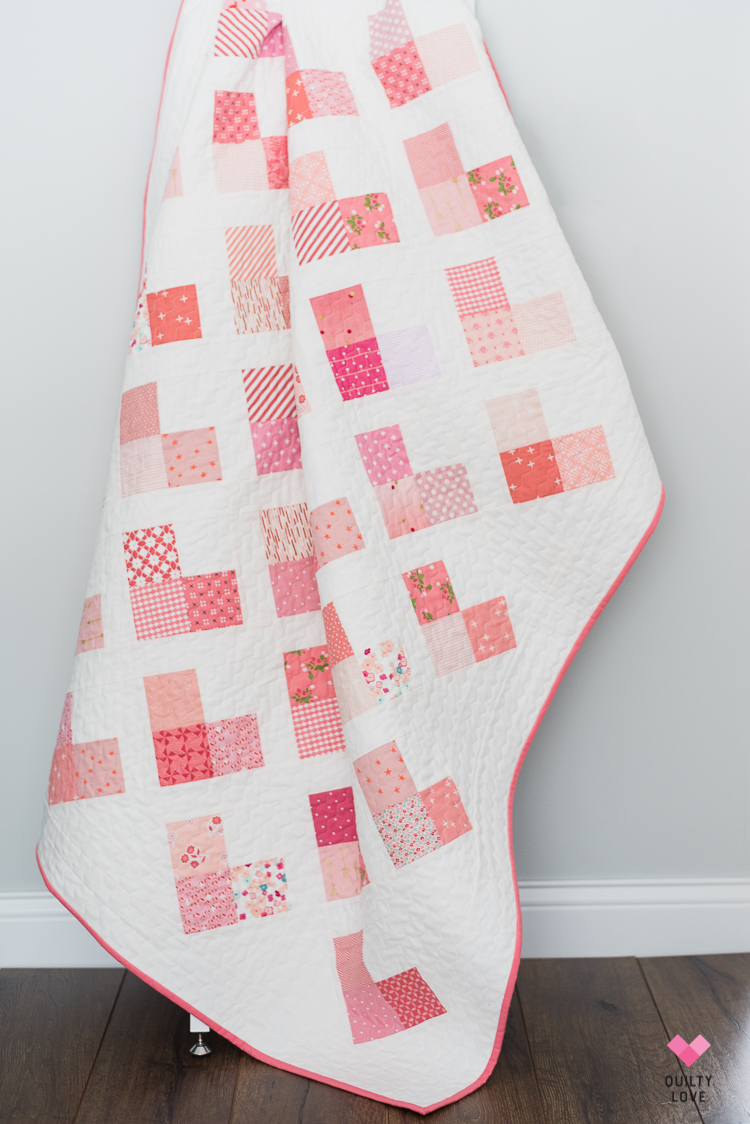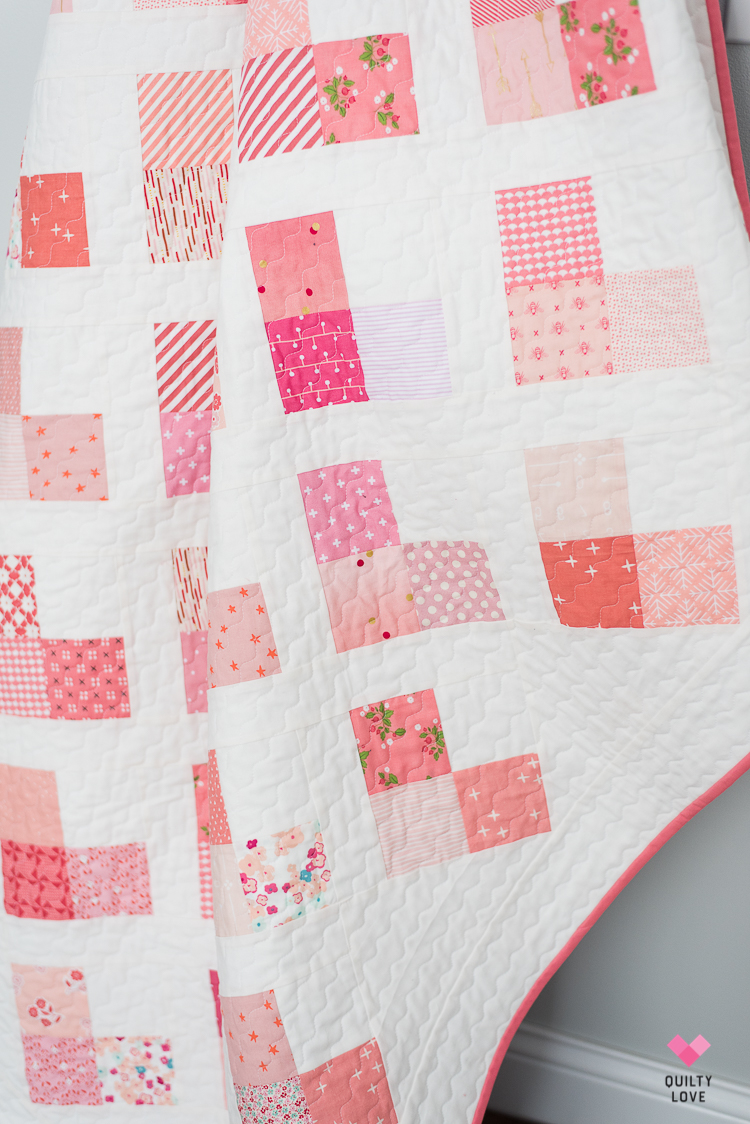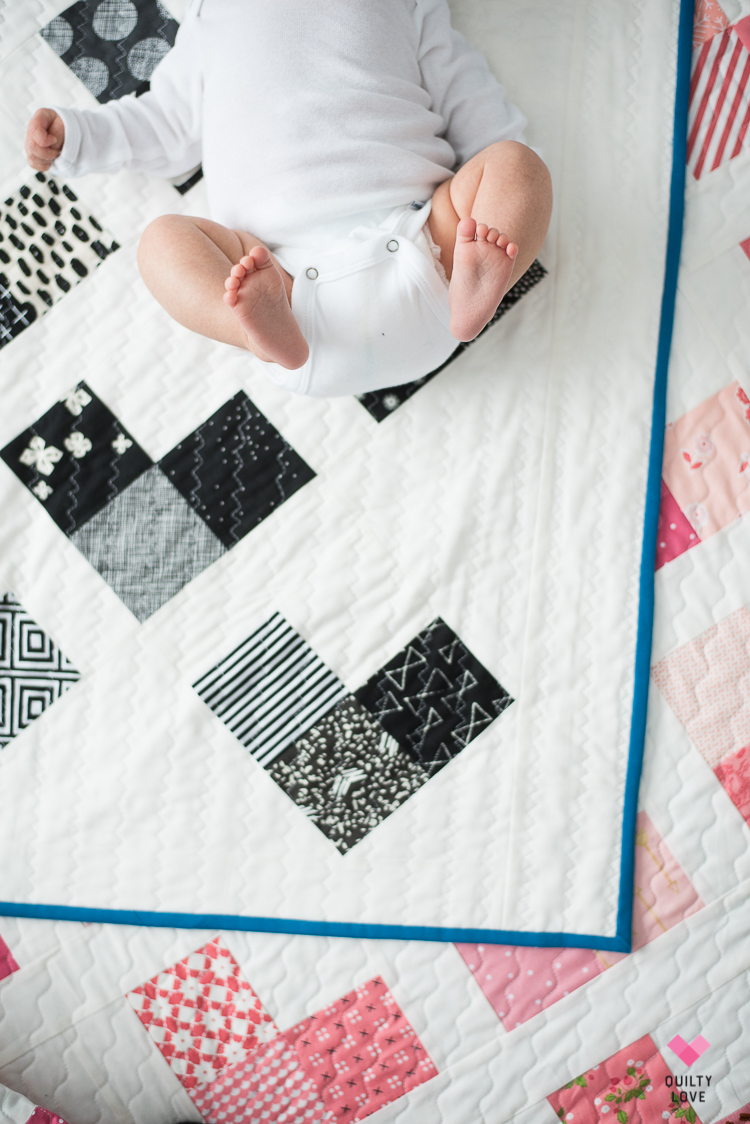 Grab a copy of Quilty Hearts in the pattern shop in paper or PDF.